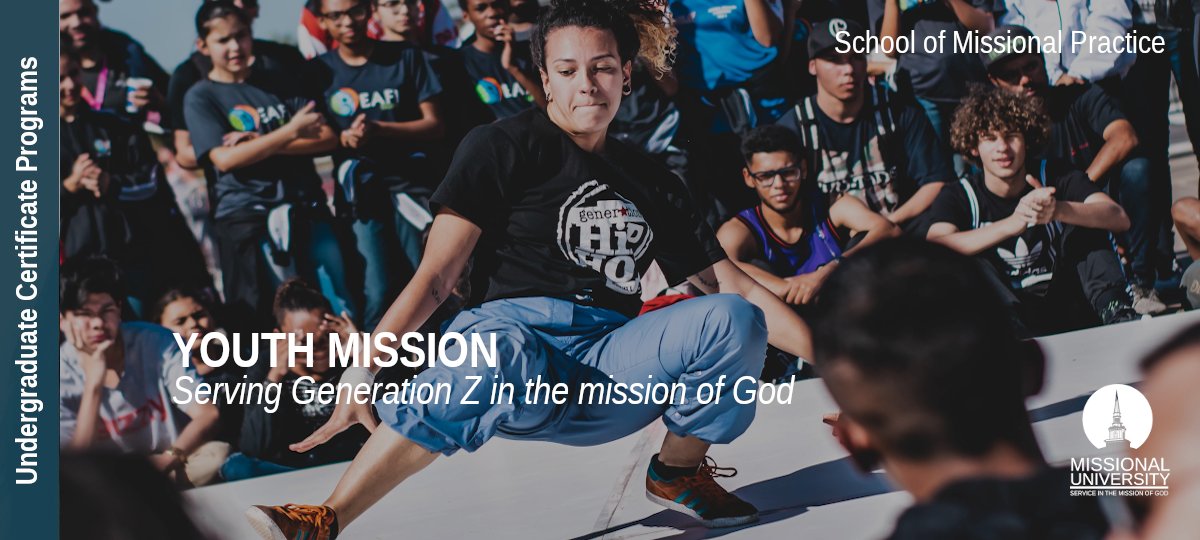 Online Undergraduate Certificate in
Youth Mission
School: Missional Practice  // Study Area: Serving Emerging Generations
♰  Similar to Other Universities, But with a Unique Set of Courses
Expand Your Missional Capabilities Today!
REQUEST INFORMATION
Ready to learn more about the
Undergraduate Certificate in
Youth Mission?
The Undergraduate Certificate in Youth Mission is a missionally driven, interdisciplinary certificate program focused on the intersection between the mission of God, Generation Z, and At-RiskYouth. Students will examine the socio-economic profile of Gen-Z with a special emphasis on at-risk-youth. Missional strategies for the transforming of youth will be a primary focus.
Ministry to Generation Z and At-Risk-Youth requires a solid biblical foundation to be applied to effective ministry models. A framework for understanding transformational youth ministry will be constructed by the students.
Program Features
Integrated practicums allow you to gain valuable real-world experience

Learn from academic practitioners from around the world

Credits earned in this certificate program can apply to a Missional University Bachelor degree program
What Will I Study?
We offer the most comprehensive approach to serving Generation Z in the mission of God.
Examines the biblical theological foundations of God's plan for global redemption throughout the Old and New Testament. The student will explore the eternal purpose of God for humanity, the state of those who have not heard the gospel, and the application of the missional mandate to various cultures.
This course engages academic learning and practical application. Forty-five percent of the student's learning takes place in a practical missional setting of a local church, non-profit or NGO, or a social service agency. The practicum fosters the integration of the academic material which covers eight main foundational elements of effective youth mission: (1) Generation Z, (2) Effective Discipleship and Spiritual Formation (3) Adolescent Communal Life, (4) Ecclesiastical & Administrative Relationships, (5) Adolescent Communication, (6) Strategic Parent and Family Faith Qualities, (7) Organization and Administration of Youth Mission, (8) Evangelization of Adolescents.
This course is designed to create an environment for students to explore various tenets of working with at risk youth from a risk and resiliency perspective. The purpose of this course is to support students to critically examine their beliefs, values and feelings in relation to at risk populations (specifically at risk youth), explore and apply the Resiliency Enhancing Model, and assess possible roles for the human services professional at the micro, mezzo and macro level of intervention.
This course, by examining the realities of growing up urban through the lenses of mission, divine image, leadership and God's Kingdom, will formulate a theological basis for youth engagement and identify its practical implications for urban youth ministry.
Students analyze existing present day issues of risk in the lives of youth and at risk youth from a God center perspective. They examine areas of practice using various frameworks for working with at-risk-youth from a reisk and resiliency perspective and develop interventions appropriate to the risk issue. Students demonstrate competence in real or simulated examples of risk situations using knowledge, skills, values and styles.
This course examines the leadership role in the mission to adolescents within an urban context. The goal of this course is to embed a transformative impact on adolescents, their family systems, social relationships, and community development. Participants explore the theories and practices of holistic urban adolescent development. They explore a holistic strategic development encompassing the convergence of urban social issues such as justice and law enforcement, multiculturalism, poverty, immigration, racial reconciliation, educational and employment inequalities, political, religious, social and cultural life. Successful mastery of the development of urban student leadership, the exegesis of the city context, conflict management, networking and synergy with existing churches, non-profits, NGOs, and social service organizations, assessing asset-based programs in the existing community while maintaining healthy balance as an urban youth worker are considered.
When Can I Get Started?
We offer multiple start dates each year to give you flexibility in your education, life and work schedules.
A Career in Living Your Life as Mission
Is this Your Mission?

Youth Ministry Director, Youth Shelter Director, Youth Drop-In Centre Director, Case Worker, Leadership Development Trainer, Community Outreach Coordinator, Community Service Project Coordinator, Director of Family Shelter, Group Home Director, Juvenile Counselor, Life Skills Advisor, Youth Pastor, Online Activist, Volunteer Services Director
How Much Will it Cost?
We offer tuition based upon country of residence.  According to the Human Development Index, all countries around the world fall into one of four categories:
(Tier 1) - Very High Human Development

(Tier 2) High Human Development

(Tier 3) Medium Human Development

(Tier 4) Low Human Development
Our tiered global tuition makes higher education affordable for everyone world wide.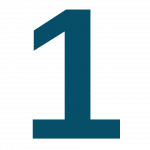 TIER COUNTRIES
100% Tuition
$295
per credit hour
3 credit course
$885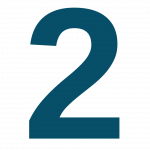 TIER COUNTRIES
80% Tuition
$236
per credit hour
3 credit course
$708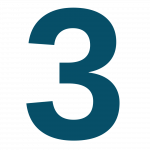 TIER COUNTRIES
60% Tuition
$177
per credit hour
3 credit course
$531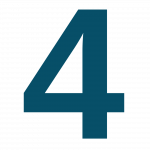 TIER COUNTRIES
40% Tuition
$118
per credit hour
3 credit course
$354