Online Graduate Certificate in
Applied Geospatial Analysis

☀  Totally Unique Program = only available at Missional University
Expand Your Missional Service Today!
REQUEST INFORMATION
Ready to learn more about the
Graduate Certificate in
Applied Geospatial Analysis?
The Graduate Certificate in Applied Geospatial Analysis offers a unique educational experience that equips GIS students to use technologies that support the processes of analyzing and visualizing geospatial data.
Urbanization, environmental crises, migration, spread of disease, unreached people groups, underserved communities, identifying potential church plant sites, and church relocation are all examples of complex problems where location plays an essential role. Our ability to measure, model, analyze and visualize these complex phenomena is a key in understanding them and solving the problems. Geoinformatics represents the real world by digital models. The models enable analysis, planning, simulation, and communication for decision makers on dynamic processes from local to global levels. The analytical models become the basis for developing effective mission strategies in the 21st century. Today church groups, mission agencies, non-profits and NGOs all use location data to support their decision processes. This Graduate Certificate builds upon a Bachelor level GIS degree and provides opportunities to apply essential skills and knowledge to many types of missional applications.
Program Features
Integrated practicums allow you to gain valuable real-world experience

Learn from academic practitioners from around the world

Credits earned in this certificate program can apply to a Missional University Master's degree program
What Will I Study?
We offer the most comprehensive approach to visualizing spatial data in the mission of God.
When Can I Get Started?
We offer multiple start dates each year to give you flexibility in your education, life and work schedules.
A Career in Joining the Mission of God
Is this Your Mission?

GIS Missionary, Geospatial Analyst, Geospatial Intelligence Analyst, Geospatial Production Analyst, Missional Cartographer, GIS Consultant, GIS Coordinator, GIS Developer, GIS Project Manager, GIS Spatial Analyst, Mapping Consultant, Mapping Coordinator, Mapping Project Manager
How Much Will it Cost?
We offer tuition based upon country of residence.  According to the Human Development Index, all countries around the world fall into one of four categories:
(Tier 1) - Very High Human Development

(Tier 2) High Human Development

(Tier 3) Medium Human Development

(Tier 4) Low Human Development
Our tiered global tuition makes higher education affordable for everyone world wide.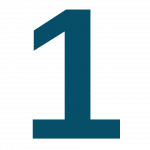 TIER COUNTRIES
100% Tuition
$395
per credit hour
3 credit course
$1185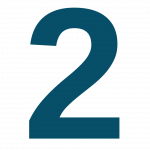 TIER COUNTRIES
80% Tuition
$316
per credit hour
3 credit course
$948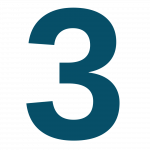 TIER COUNTRIES
60% Tuition
$237
per credit hour
3 credit course
$711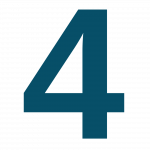 TIER COUNTRIES
40% Tuition
$158
per credit hour
3 credit course
$474