Online Graduate Certificate in
Immigrant Human Services Management

⚜   Rarely Offered in Christian Universities, Bible Colleges or Seminaries
Expand Your Missional Service Today!
REQUEST INFORMATION
Ready to learn more about the
Graduate Certificate in
Immigrant Human Services Management?
The Graduate Certificate in Immigrant Human Services Management equips human services administrators to lead community ministries and social service agencies with the following capabilities:
a theological understanding of immigration, refuge and justice
ability to develop ethical community development practices
effective strategic planning and operational control in human service organizations
a grasp of the causes and consequences of forced and voluntary migration
ability to apply clinical social work assessment and intervention to immigrant groups to help individuals and families.
practical skills in social service delivery to immigrants based on understanding the laws and policies, and reform and challenges facing migrant communities
cultural competencies in multicultural interventions with immigrant individuals, families, organizations and communities
ability to investigate and analyze policy issues relating to migration, refugees, asylum, deportation, and citizenship issues in American law.
Human services is an interdisciplinary field of study with the objective of meeting human needs through an applied knowledge base, focusing on prevention as well as remediation of problems, and maintaining a commitment to improving the overall quality of life of service populations. The process involves the study of social technologies (practice methods, models, and theories), service technologies (programs, organizations, and systems), and scientific innovations that are designed to ameliorate problems and enhance the quality of life of individuals, families and communities to improve the delivery of service with better coordination, accessibility and accountability. The Graduate Certificate in Immigrant Human Services Management equips students to lead community ministries and social service organizations to holistically demonstrate the love of God among immigrant groups through the application of appropriate social and service technologies and the innovative delivery of diaspora services.
Program Features
Integrated practicums allow you to gain valuable real-world experience

Learn from academic practitioners from around the world

Credits earned in this certificate program can apply to a Missional University Master's degree program
What Will I Study?
We offer the most comprehensive approach to serving immigrants in the mission of God.
Optional Additional Courses
When Can I Get Started?
We offer multiple start dates each year to give you flexibility in your education, life and work schedules.
A Career in Transforming Communities
Is this Your Mission?

Assistant Director-Immigration Services, Chief Human Services Policy and Systems Specialist, Community Development Administrator, Community Development Manager, Community Engagement Specialist, Community Ministry Administrator, Community Ministry Manager, Community Services Coordinator, Community Services Program Director, Deputy Director of Human Services, Director of Human Services, Director of Immgrant Outreach and Engagement, Human Services Developer, Human Services Director, Human Services Network Coordinator, Human Services Planner, Immigration Program Manager, Immigrant Services Administrative Officer, Immigration Services Manager, Immigration Services and Education Organizer, Immigration Services Officer, Lead Immigration Advisory Specialist, Program Director for Immigration Services, Public Health Director, Refugee Foster Manager, Refugee Ministry Coordinator, Refugee Rescue Coordinator, Refugee Resettlement Manager, Refugee Services Manager, Senior Human Services Program Specialist, Social Services Coordinator, Social Services Manager
How Much Will it Cost?
We offer tuition based upon country of residence.  According to the Human Development Index, all countries around the world fall into one of four categories:
(Tier 1) - Very High Human Development

(Tier 2) High Human Development

(Tier 3) Medium Human Development

(Tier 4) Low Human Development
Our tiered global tuition makes higher education affordable for everyone world wide.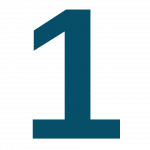 TIER COUNTRIES
100% Tuition
$395
per credit hour
3 credit course
$1185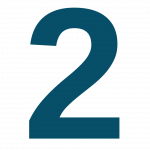 TIER COUNTRIES
80% Tuition
$316
per credit hour
3 credit course
$948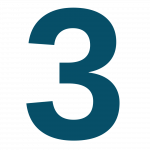 TIER COUNTRIES
60% Tuition
$237
per credit hour
3 credit course
$711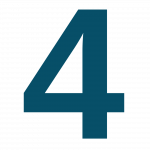 TIER COUNTRIES
40% Tuition
$158
per credit hour
3 credit course
$474