Online Graduate Certificate in
Immigrant Human Services Management

⚜   Rarely Offered in Christian Universities, Bible Colleges or Seminaries
Expand Your Missional Service Today!
REQUEST INFORMATION
Ready to learn more about the
Graduate Certificate in
Immigrant Human Services Management?
The Graduate Certificate in Immigrant Human Services Management equips human services administrators to lead community ministries and social service agencies with the following capabilities:
a theological understanding of immigration, refuge and justice
ability to develop ethical community development practices
effective strategic planning and operational control in human service organizations
a grasp of the causes and consequences of forced and voluntary migration
ability to apply clinical social work assessment and intervention to immigrant groups to help individuals and families.
practical skills in social service delivery to immigrants based on understanding the laws and policies, and reform and challenges facing migrant communities
cultural competencies in multicultural interventions with immigrant individuals, families, organizations and communities
ability to investigate and analyze policy issues relating to migration, refugees, asylum, deportation, and citizenship issues in American law.
Human services is an interdisciplinary field of study with the objective of meeting human needs through an applied knowledge base, focusing on prevention as well as remediation of problems, and maintaining a commitment to improving the overall quality of life of service populations. The process involves the study of social technologies (practice methods, models, and theories), service technologies (programs, organizations, and systems), and scientific innovations that are designed to ameliorate problems and enhance the quality of life of individuals, families and communities to improve the delivery of service with better coordination, accessibility and accountability. The Graduate Certificate in Immigrant Human Services Management equips students to lead community ministries and social service organizations to holistically demonstrate the love of God among immigrant groups through the application of appropriate social and service technologies and the innovative delivery of diaspora services.
Program Features
Integrated practicums allow you to gain valuable real-world experience

Learn from academic practitioners from around the world

Credits earned in this certificate program can apply to a Missional University Master's degree program
What Will I Study?
We offer the most comprehensive approach to serving immigrants in the mission of God.
Examines and analyzes the historical phenomenon of global people migration from a biblical theological perspective. The student will explore a variety of anthropological, biblical, contextual, political, sociological, theological issues, leading to a theology for missionally engaging the people of the contemporary Diaspora.
Explores and analyzes development practices and principles based on ethically sound reasoning. Emphasis on developing ethically sound real-world applications is a focus of the course.
This course is designed to provide a comprehensive overview of community service administration in our American system of government. The course will examine the foundations, organization, financing, staffing, and management of community service organizations. Emphasis will be placed on strategic planning and the control of operations.
Presentation of an analytical framework to evaluate the causes and consequences of refugees and displaced persons from the vantage point of the displaced person and the host community including various NGO and governmental entities. Through the assessment process, the student learns how to create a strategy using projects and processes to engage the refugee and host communities.
Policy, knowledge base, value premises, and practice skills useful for working with families and children in immigrant communities. It examines historical trends, laws and policies, reform and challenges facing migrant communities. Students will understand how policies influence the lives of immigrants, social service delivery to immigrants and ethical dilemmas.
Through the use of landmark case law and salient examples from recent immigration reform, this course provides an advanced study of the immigration, nationality, and naturalization laws of the United States. Students will investigate and analyze policy issues relating to migration, refugees, asylum, deportation, and citizenship issues.
Optional Additional Courses
An overview of topics in mental health and public health issues for immigrant's communities. It will cover epidemiologic issues and mental illness within the immigrant communities. Students will build the skills necessary to develop an integrated approach to the mental & physical health of immigrant populations.
Examination of human trafficking and forced migration. It considers different types of human trafficking and the scope of the problem, both domestically and globally. Emphasis on physical, emotional, psychological and spiritual trauma experienced by victims and the methods used to recruit and control them. Entities such as government, the media, faith-based organizations, organized crime and culture and their roles play in this complex issue will also be explored.
Analysis and evaluation of immigration procedure and law, including an examination of family visas, specialized visas, asylum, waivers, deportability, inadmissibility, naturalization, research, writing, citizenship, and ethics. Designed to meet the training requirements for individuals seeking accreditation by the US Board of Immigration Appeals to serve in BIA-recognized legal service centers.
Foundation for understanding acculturation and integration issues among diaspora peoples experiencing variegated immigration, emigration and living patterns. Students will: research, analyze and interpret demographic data; interact with diaspora peoples in local contexts in culturally-appropriate ways; and explore strategies and methodologies for engaging these populations for the sake of ministering among them, with an emphasis on practice.
Preparation to lead displaced people by evaluating reasons for immigration and physical, emotional and spiritual issues related to relocation. Analyzes the differences between refugees for economic reasons and those driven out by persecution or war, and differences between change to near-culture or drastic cross-cultural adjustment. Examines contemporary experience, including how technology retains connections and potential ways to grow in community.
When Can I Get Started?
We offer multiple start dates each year to give you flexibility in your education, life and work schedules.
A Career in Transforming Communities
Is this Your Mission?

Assistant Director-Immigration Services, Chief Human Services Policy and Systems Specialist, Community Development Administrator, Community Development Manager, Community Engagement Specialist, Community Ministry Administrator, Community Ministry Manager, Community Services Coordinator, Community Services Program Director, Deputy Director of Human Services, Director of Human Services, Director of Immgrant Outreach and Engagement, Human Services Developer, Human Services Director, Human Services Network Coordinator, Human Services Planner, Immigration Program Manager, Immigrant Services Administrative Officer, Immigration Services Manager, Immigration Services and Education Organizer, Immigration Services Officer, Lead Immigration Advisory Specialist, Program Director for Immigration Services, Public Health Director, Refugee Foster Manager, Refugee Ministry Coordinator, Refugee Rescue Coordinator, Refugee Resettlement Manager, Refugee Services Manager, Senior Human Services Program Specialist, Social Services Coordinator, Social Services Manager
How Much Will it Cost?
We offer tuition based upon country of residence.  According to the Human Development Index, all countries around the world fall into one of four categories:
(Tier 1) - Very High Human Development

(Tier 2) High Human Development

(Tier 3) Medium Human Development

(Tier 4) Low Human Development
Our tiered global tuition makes higher education affordable for everyone world wide.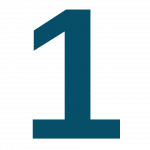 TIER COUNTRIES
100% Tuition
$395
per credit hour
3 credit course
$1185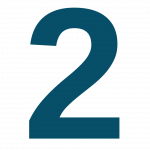 TIER COUNTRIES
80% Tuition
$316
per credit hour
3 credit course
$948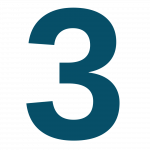 TIER COUNTRIES
60% Tuition
$237
per credit hour
3 credit course
$711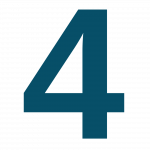 TIER COUNTRIES
40% Tuition
$158
per credit hour
3 credit course
$474