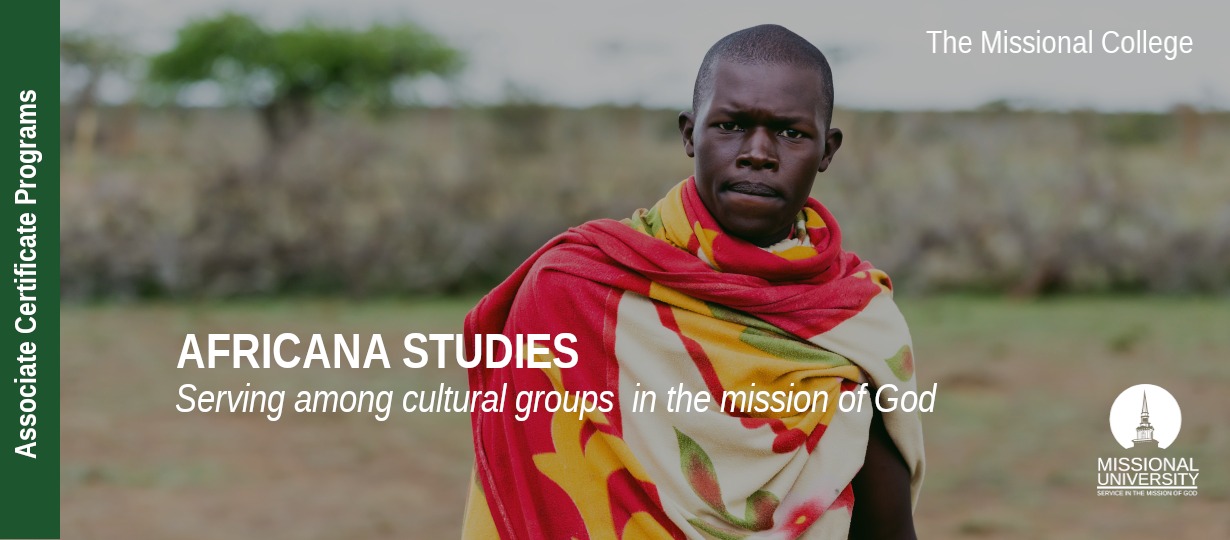 Online Associate Certificate Program in
Africana Studies

School: Missional College  //  Study Area: Serving Among Cultural Groups
♰  Similar to Other Universities, But with a Unique Set of Courses
Expand Your Intercultural Abilities Today!
REQUEST INFORMATION
Ready to learn more about the
Associate Certificate in
Africana Studies?
The Associate Certificate in Africana Studies
Program Features
Integrated practicums allow you to gain valuable real-world experience

Learn from academic practitioners from around the world

Credits earned in this certificate program can apply to a Missional University Associate program
What Will I Study?
We offer the most comprehensive approach to serving interculturally in the mission of God.
A survey of Missio Dei, the Mission of God, explores Salvation History through the redemptive vision of God. The student will learn how God is reconciling all of creation unto himself in the person and work of Jesus Christ. Students will also observe God at work through His people in mission.
This course explores the spiritual dimension of missional engagement in the post-Christendom world. Students will discover practical and creative ways of deepening their personal spirituality allowing more engagement with not-yet Christians and the development of authentic missional community. Resources will include readings, video interviews with practitioners, creative spiritual practices, real-life experimentation and weekly Q & A reports.
This course sets out to answer the question: Did civilizations exist in Africa prior to direct contacts with Europeans in the late 15th century? The intent is to answer the question in the affirmative by exploring diverse forms of pre-colonial African civilizations defined in terms of complex political organizations and cultural formations comparable to other world civilizations. Since seldom do civilizations emerge in an absolute vacuum, we will emphasize both the local origins of African political and social systems while considering the extent to which African civilizations borrowed from and integrated external ideas. We will also explore evidence of Africa's contributions to other world civilizations. Through trade and religious activities, Africa participated in the global exchange of ideas and goods. Thus, contrary to popular perceptions still prevailing in some quarters in the "West," Africa was not isolated from the rest of the world until the era of European exploration, but rather, it was part of the world wide web of commercial and cultural interactions.
This course provides an understanding of the African experience throughout history with a general overview of centers of African Civilization from antiquity through contemporary times. The major themes covered include ancient Northeast Africa, Africa's impact on Europe, Moorish civilization, the Golden Age of West Africa, Africa and the New World, the Swahili and Africa's decline and resurgence. The course also provides introductory knowledge of the fundamental cultural commonalties that African peoples share in the mist of linguistic and other kinds of diversity. The course also examines the influence that African Civilization has exerted on other cultures as well as the impact of cross cultural contacts on the African experience
An interdiscipinary introduction to the sociological, cultural, historical, and political issues impacting those citizens of African descent living in America. Emphasis is placed on various movements that have resulted from the African American experience, Christ-centered and otherwise, from the slave trade until the present.
When Can I Get Started?
We offer multiple start dates each year to give you flexibility in your education, life and work schedules.
A Career in Navigating Cultural Difference
Is this Your Mission?

Missionary, Church Planter, Community Ministry Practitioner, Immigration Services Coordinator, Community Worker, International Worker, Humanitarian Worker, Missional Team Leader, Global Director, Faith and Development Manager, Marketplace Ministry Worker, Children's and Youth Worker, Researcher
How Much Will it Cost?
We offer tuition based upon country of residence.  According to the Human Development Index, all countries around the world fall into one of four categories:
(Tier 1) - Very High Human Development

(Tier 2) High Human Development

(Tier 3) Medium Human Development

(Tier 4) Low Human Development
Our tiered global tuition makes higher education affordable for everyone world wide.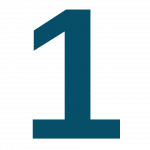 TIER COUNTRIES
100% Tuition
$295
per credit hour
3 credit course
$885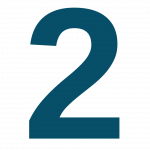 TIER COUNTRIES
80% Tuition
$236
per credit hour
3 credit course
$708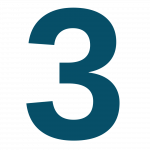 TIER COUNTRIES
60% Tuition
$177
per credit hour
3 credit course
$531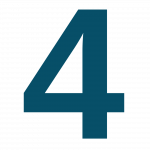 TIER COUNTRIES
40% Tuition
$118
per credit hour
3 credit course
$354