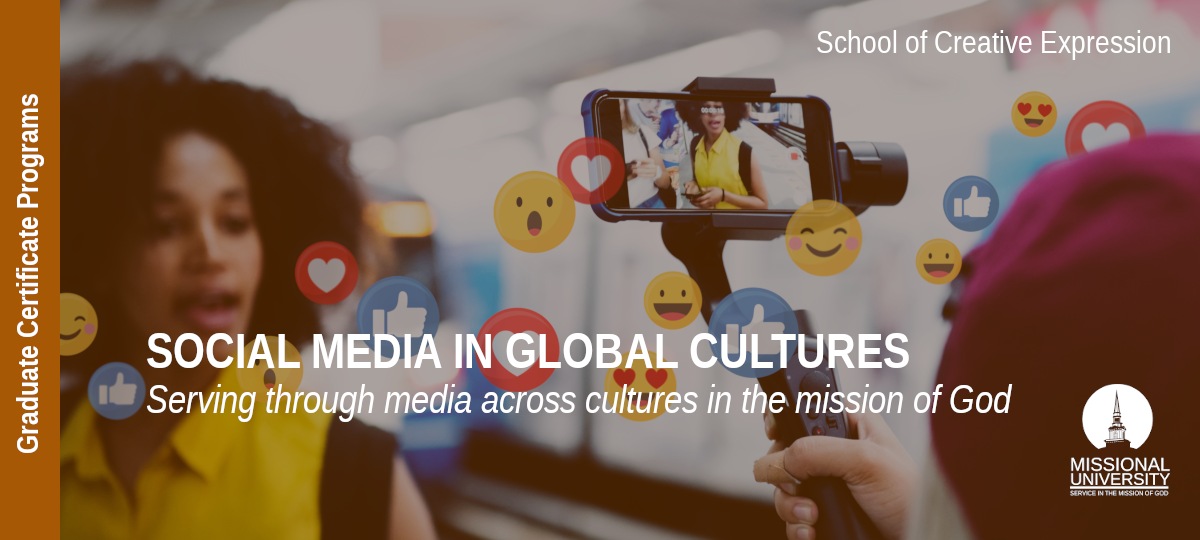 Online Graduate Certificate in
Social Media in Global Cultures

☀  Totally Unique Program = only available at Missional University
Expand Your Missional Service Today!
REQUEST INFORMATION
Ready to learn more about the
Graduate Certificate in
Social Media in Global Cultures?
The Graduate Certificate in Social Media in Global Cultures equips students to assess content marketing strategies, organizational identity branding, constituent engagement, and community relationship generation through the cultural lens of various global contexts. The program empowers students with cultural sensitivity in the development and deployment of social media to diverse audiences.
With more than 58% of the world's population having internet access, online connectivity is truly a global phenomenon. The countries with the highest internet penetration rate are the UAE, Iceland, Norway, Qatar, Bermuda, Andorra and Aruba with a 99 percent online usage rate. Today faith-based organizations have an ever-expanding capability to influence not only their local communities, but to make an international impact through their mission efforts: both through physical and digital presence. The Graduate Certificate in Social Media in Global Cultures provides the knowledge and experiential background needed to serve in ministries, mission agencies, churches, church groups and schools as well as Christian business entities internationally.
Program Features
Integrated practicums allow you to gain valuable real-world experience

Learn from academic practitioners from around the world

Credits earned in this certificate program can apply to a Missional University Master's degree program
What Will I Study?
We offer the most comprehensive approach to serving through media in the mission of God.
Optional Additional Courses
When Can I Get Started?
We offer multiple start dates each year to give you flexibility in your education, life and work schedules.
A Career in Communicating Creatively
Is this Your Mission?

International Social Media Manager, Director of Global Social Media, International Brand Manager, Global Engagement Coordinator, Global Social Media Specialist, Digital Community Manager, International Content Manager, International Content Strategist, Digital Communications Professional, Digital Content Manager, Digital Media Manager, Digital Media Producer, Digital Media Supervisor, Director of Community, Director of Communications Planning, Director of Online Communications, Director of Social Marketing and Brand Communications, Director of Social Media Marketing, Director of Social Media Communications, Director of Social Media Relations, Director of Social Media Strategy, Engagement Coordinator, Engagement Manager, Interactive Media Associate, Interactive Media Coordinator, Interactive Media Manager, Internet Marketing Coordinator, Internet Marketing Manager, Manager of Digital and Social Media, Manager of Social Media, Media planner, Multi-Media Communications Specialist, Online Content Coordinator, Social Media Account Executive, Social Media Analyst, Social Media Assistant, Social Media Associate, Social Media Coordinator, Social Media Designer, Social Media Editor, Social Media Executive, Social Media Marketing Coordinator, Social Media Producer, Social Media Strategist
How Much Will it Cost?
We offer tuition based upon country of residence.  According to the Human Development Index, all countries around the world fall into one of four categories:
(Tier 1) - Very High Human Development

(Tier 2) High Human Development

(Tier 3) Medium Human Development

(Tier 4) Low Human Development
Our tiered global tuition makes higher education affordable for everyone world wide.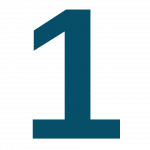 TIER COUNTRIES
100% Tuition
$395
per credit hour
3 credit course
$1185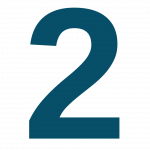 TIER COUNTRIES
80% Tuition
$316
per credit hour
3 credit course
$948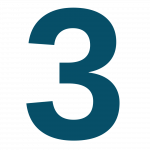 TIER COUNTRIES
60% Tuition
$237
per credit hour
3 credit course
$711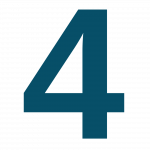 TIER COUNTRIES
40% Tuition
$158
per credit hour
3 credit course
$474