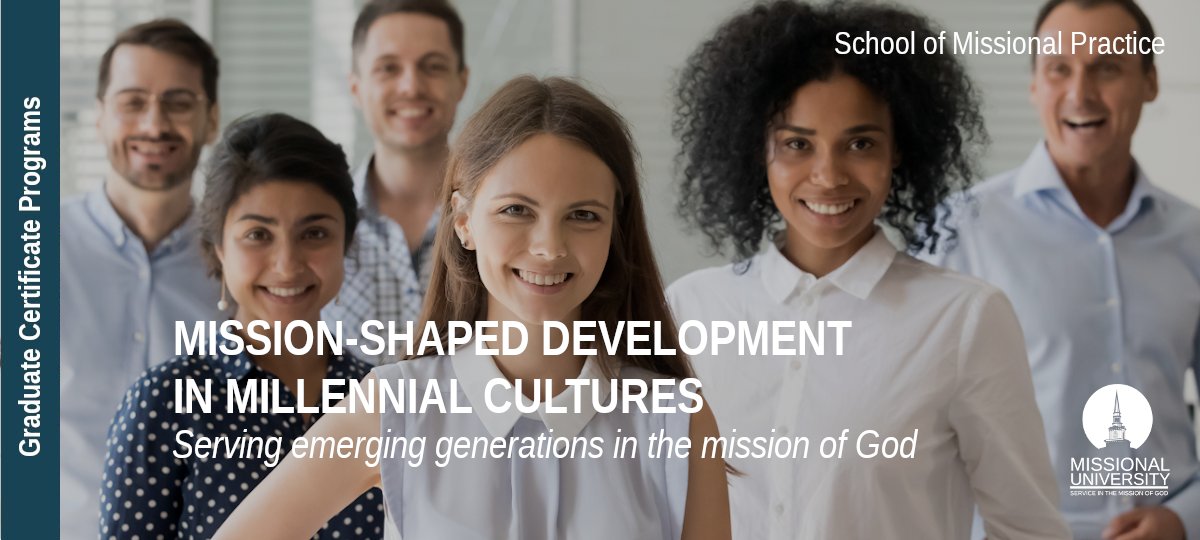 Online Graduate Certificate in
Mission-Shaped Development in Millennial Cultures

☀  Totally Unique Program = only available at Missional University
Expand Your Missional Capabilities Today!
REQUEST INFORMATION
Ready to learn more about the
Undergraduate Certificate in
Missional Praxis?
The Graduate Certificate in Mission-Shaped Development in Millennial Cultures enjoins generational theory to a biblically based and interculturally contextualized approach to disciplemaking. Worldview, racial and cultural diversity are addressed through the lens of the Gospel of Jesus Christ. The student will gain a missionally driven understanding of relating to and unifying generations through the transforming power of the Gospel.
Emerging generations are among the most important investments missionally minded believer's can make. Millennials are future socio-cultural transformers (for good or ill), policy makers, church, political, business and academic leaders. However, they are the most un-churched people group in Western Civilization. It is imperative that discipleship strategies, missional in nature, be designed and applied to engaging Millennials.
Program Features
Integrated practicums allow you to gain valuable real-world experience

Learn from academic practitioners from around the world

Credits earned in this certificate program can apply to a Missional University Master's degree program
What Will I Study?
We offer the most comprehensive approach to serving emerging generations in the mission of God.
An investigation of the biblical theology of mission. The student will analyze three distinct but interrelated areas: The biblical and theological foundations of mission; the Kingdom of God as the theme of mission; and progressive revelation throughout salvation history. The student will be able to construct his/her own mission theological framework.
Students will assess different approaches to integrating spirituality with missionality in current and past literature. They will explore various forms of spiritual development and soul-care that encourage participants in both their spiritual depth and missional practice. Students will experience creative spiritual practices and develop customized spiritual development plans for their missional context.
This course compares and contrasts the principles and practices of various practitioners and theorists in the area of millennial spiritual formation. Special emphasis is given to the concept of the new life stage of emerging adulthood as well as recent research pointing to rise in narcissism among this cohort. The student will evaluate and critique the various positions, synthesizing them into their own conceptual framework to be utilized in their ministry to millennials in various cultural contexts.
This course compares various trends and issues in millennials faith formation. Students will learn about generational theory, the rise of postmodernism and the epistemological turn, the prevalence of moralistic therapeutic deism, and the ongoing academic discussion between institutional vs. missional ecclesiology. Students will compare and contrast the various positions of these concepts and formulate their own position which can be used in the development of others.
This course examines various models of millennial ministry, such as traditional vs. missional ecclesiology, innovative discipleship and mentoring programs, and social justice/outreach efforts. Students will compare, contrast, and critique these various models and construct his or her own strategic plan to be implemented in millennial ministry.
When Can I Get Started?
We offer multiple start dates each year to give you flexibility in your education, life and work schedules.
A Career in Living Your Life as Mission
Is this Your Mission?

Collegiate Ministry, Emerging Generations Pastor; College & Career Pastor; Leadership Development Trainer; Program Development Manager; Leadership Coach; Campus, Hospital, Industrial or Police Pastor/Chaplain; Campus Outreach Director.
How Much Will it Cost?
We offer tuition based upon country of residence.  According to the Human Development Index, all countries around the world fall into one of four categories:
(Tier 1) - Very High Human Development

(Tier 2) High Human Development

(Tier 3) Medium Human Development

(Tier 4) Low Human Development
Our tiered global tuition makes higher education affordable for everyone world wide.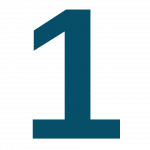 TIER COUNTRIES
100% Tuition
$395
per credit hour
3 credit course
$1185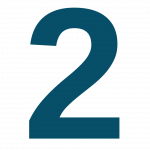 TIER COUNTRIES
80% Tuition
$316
per credit hour
3 credit course
$948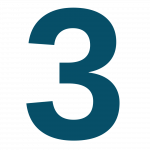 TIER COUNTRIES
60% Tuition
$237
per credit hour
3 credit course
$711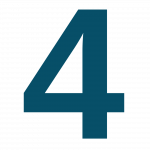 TIER COUNTRIES
40% Tuition
$158
per credit hour
3 credit course
$474