Online Graduate Certificate Program in
Language & Culture in Global Engagement 
School: Missional College  //  Study Area: Serving Among Cultural Difference
☀  Totally Unique Program = only available at Missional University
Expand Your Intercultural Abilities Today!
REQUEST INFORMATION
Ready to learn more about the
Undergraduate Certificate in
Language & Culture in Global Engagement?
The Graduate Certificate in Language & Culture in Global Engagement is a humanities-based interdisciplinary Certificate program preparing students to develop intercultural skills either individually or as a team. The courses help students focus on living in another culture in order to be an incarnational witness.
Program Features
Integrated practicums allow you to gain valuable real-world experience

Learn from academic practitioners from around the world

Credits earned in this certificate program can apply to a Missional University Master's degree program
What Will I Study?
We offer the most comprehensive approach to serving interculturally in the mission of God.
An investigation of the biblical theology of mission. The student will analyze three distinct but interrelated areas: The biblical and theological foundations of mission; the Kingdom of God as the theme of mission; and progressive revelation throughout salvation history. The student will be able to construct his/her own mission theological framework.
Perspectives on the World Christian Movement is designed around four vantage points or perspectives—Biblical, historical, cultural, and strategic. Each perspective highlights a different aspect of God's global purpose. Students will explore God's heart for the nations, the role of the local church and mission agencies in the Great Commission, and the importance of living a strategic lifestyle. Students will analyze various roles in fulfilling this commission and develop an individual plan.
Analysis of aspects of living and ministering in a cross cultural context. The student will compare home culture and host culture in order to have the best approach for thriving in an intercultural setting. Through reading, discussion, presentations and exams, the student will investigate strategies for living and ministering in a cross cultural context.
Examination of the current strategies deployed by missionaries pursuing church planting movements among unreached people groups. Through discussion and reading assignments, the student will evaluate the best practices of current mission strategies in order to create a church planting strategy for a specific cultural context.
This course presents various approaches to evaluating cultural learning and linguistic development for both personal reflection and professional research. Emphasizing participant observation, training in documenting cultural and linguistic skill acquisition, it helps students to reflect on the nature of language development and its relationships with cultural development, such as value, attitude and identity formation and shifting. Students learn to analyze how linguistic, mental, emotional, social, and cultural learning takes place simultaneously. Based on their analysis, students will create a learning framework to observe and record details, analyze processes, discover structures, define concepts and develop themes in language and cultural acquisition.
In-depth study of the core terms, tools, and issues of cutural anthropology. Students have the opportunity to carry out and write up original research. They also practice self-reflection and evaluation of the key principles.
The course delves further into the process of human communication from the point of view of effectively bringing the message of the Logos meaningfully and clearly into the wide-range of often very different human contexts. The Christian witness moves into the communication process recognizing the presence of both objective and subjective realities. This class also looks into the biblical and philosophical questions surrounding the various assumptions that the communicator brings into the communication process, encouraging critical thinking over the matter of the nature of the Christian message of the Gospel.
When Can I Get Started?
We offer multiple start dates each year to give you flexibility in your education, life and work schedules.
A Career in Navigating Cultural Difference
Is this Your Mission?

International Worker, Humanitarian Worker, Missions Mobilizer, International Relief Worker, Community Worker, Community Director, Community Development Worker, Global Director, International Project Officer, Faith and Development Manager, Missionary Trainer, Missions Leader, Training Coordinator, Director of International Non-Profit Organization
How Much Will it Cost?
We offer tuition based upon country of residence.  According to the Human Development Index, all countries around the world fall into one of four categories:
(Tier 1) - Very High Human Development

(Tier 2) High Human Development

(Tier 3) Medium Human Development

(Tier 4) Low Human Development
Our tiered global tuition makes higher education affordable for everyone world wide.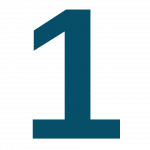 TIER COUNTRIES
100% Tuition
$395
per credit hour
3 credit course
$1185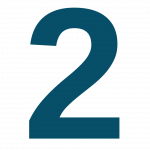 TIER COUNTRIES
80% Tuition
$316
per credit hour
3 credit course
$948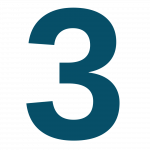 TIER COUNTRIES
60% Tuition
$237
per credit hour
3 credit course
$711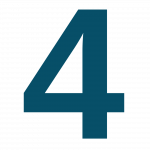 TIER COUNTRIES
40% Tuition
$158
per credit hour
3 credit course
$474