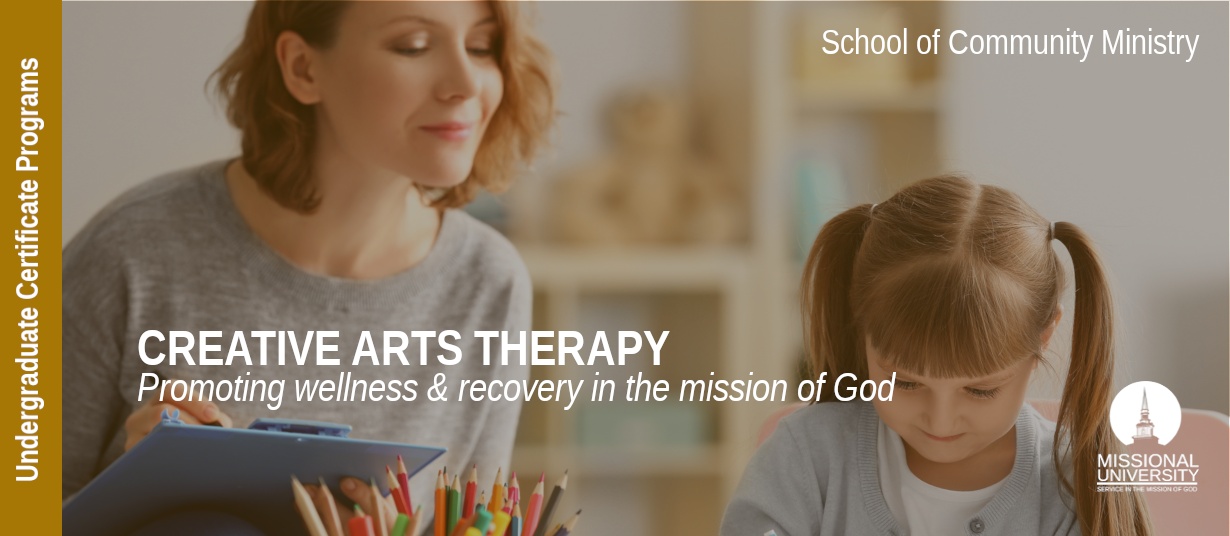 Online Undergraduate Certificate in
Creative Arts Therapy

⚜   Rarely Offered in Christian Universities, Bible Colleges or Seminaries
Expand Your Missional Service Today!
REQUEST INFORMATION
Ready to learn more about the
Undergraduate Certificate in
Creative Arts Therapy?
The Undergraduate Certificate in Creative Arts Therapy introduces concepts for one of the newest specializations within the helping professions. The curriculum integrates a wide-range of creative art and therapeutic approaches applied to various types of populations. Whether using visual art (painting, sculpting), poetry, journaling, storytelling, dance/movement, sand play, or music (including instrumental and singing), students learn how the creative arts can provide tools for enriching lives through a combination of active art-making, creative process, applied psychological theory, and human experience within a pyschotherapeutic relationship.
Creative Arts Therapy is being used in a variety of health care environments including: disability centers, psychiatric hospitals, special education programs, drug abuse centers, community mental health centers, other health institutions and prisons. Students learn how to use the creation of art to resolve emotional conflicts and foster self-awareness and personal growth through education, rehabilitation and psychotherapy. Art therapy incorporates psychology, art and therapeutic techniques to provide a creative alternative to conventional therapies.
Program Features
Integrated practicums allow you to gain valuable real-world experience

Learn from academic practitioners from around the world

Credits earned in this certificate program can apply to a Missional University Bachelor degree program
What Will I Study?
We offer the most comprehensive approach to promoting wellness & recovery  in the mission of God.
When Can I Get Started?
We offer multiple start dates each year to give you flexibility in your education, life and work schedules.
A Career in Transforming Communities
Is this Your Mission?

Creative Arts Therapist, Therapeutic Recreational Therapist, Art Therapist, Drama Therapist, Mental Health Therapist, Music Therapist, Creative Therapist, Dance/Movement Therapist, Expressive Arts Therapist
How Much Will it Cost?
We offer tuition based upon country of residence.  According to the Human Development Index, all countries around the world fall into one of four categories:
(Tier 1) - Very High Human Development

(Tier 2) High Human Development

(Tier 3) Medium Human Development

(Tier 4) Low Human Development
Our tiered global tuition makes higher education affordable for everyone world wide.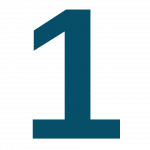 TIER COUNTRIES
100% Tuition
$295
per credit hour
3 credit course
$885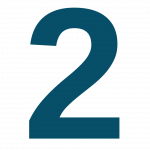 TIER COUNTRIES
80% Tuition
$236
per credit hour
3 credit course
$708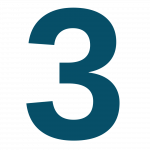 TIER COUNTRIES
60% Tuition
$177
per credit hour
3 credit course
$531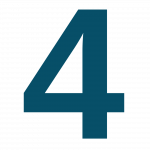 TIER COUNTRIES
40% Tuition
$118
per credit hour
3 credit course
$354