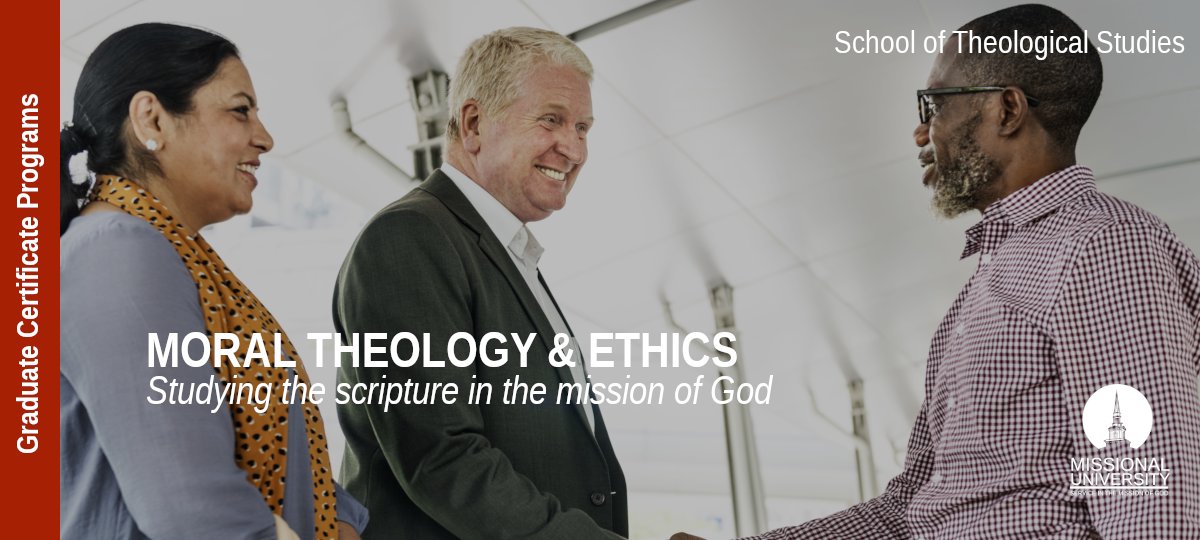 Online Graduate Certificate in
Moral Theology & Ethics
⚜  Rarely Offered in Evangelical Christian Universities, Bible Colleges or Seminaries
Expand Your Missional Service Today!
REQUEST INFORMATION
Ready to learn more about the
Graduate Certificate in
Moral Theology & Ethics?
The Graduate Certificate in Moral Theology & Ethics equips students with the biblical and theological foundations for understanding, teaching, and developing strategies for personal moral formation, decision making, and life action. In a time when relativism and subjectivism rule, students will understand competing ethical models of character and moral formation, and will be able to discern those that are biblical, in order to integrate them into missional living.
The alert student is conscious of global ethical models and philosophical worldviews, including pragmatism, subjectivism, pluralism, scientific materialism, objectivism, nihilism. etc. These are heralded in academia down to popular culture. Students who seek to live missionaly in any global context must be able to analyze and evaluate these worldviews and ethical models, and then, argue for, develop, and, most importantly, live out a personal moral and social ethic that is grounded in Scripture. The Graduate Certificate in Moral Theology & Ethics equips students to build and live out a biblically-based and missionally-driven social ethic that will address personal moral and character formation and ethical decision making.
Program Features
Integrated practicums allow you to gain valuable real-world experience

Learn from academic practitioners from around the world

Credits earned in this certificate program can apply to a Missional University Master's degree program
What Will I Study?
We offer the most comprehensive approach to studying the scriptures in the mission of God.
An investigation of the biblical theology of mission. The student will analyze three distinct but interrelated areas: The biblical and theological foundations of mission; the Kingdom of God as the theme of mission; and progressive revelation throughout salvation history. The student will be able to construct his/her own mission theological framework.
Introduction to the basic principles of morality through a study of biblical and theological themes that define the Christian understanding of personhood, objective morality, and methodologies for moral discernment. Particular attention is given to Christian meaning of sin, virtue, conscience, natural law, values and norms for moral decision-making, as well as the Chrisitian experience of conversion, reconciliation, and discipleship. Focus on code of ethics for Christian believers engaged in missional activity will be introduced.
Explores and analyzes development practices and principles based on ethically sound reasoning. Emphasis on developing ethically sound real-world applications is a focus of the course.
Analyzes and evaluates contemporary ethical theories, especially those within the Christian theological tradition, and utilizes these theories when viewing a variety of contemporary issues through the lens of Scripture.
Examines and analyzes fundamental and current ethical issues in public administration. Students will develop skills of ethical analysis and apply them to major issues in public administration practice, management, and public policy.
Investigates Christian ethics and the missional character of God, focusing on the mission of God as seen in Scripture. The application of cross-cultural ethics will be explored and analyzed.
When Can I Get Started?
We offer multiple start dates each year to give you flexibility in your education, life and work schedules.
A Career in Joining the Mission of God
Is this Your Mission?

Missionary, Church Planter, Ministry Director, Bible Teacher, Organic/Cross-Cultural Church Leader, Pastor, Church Minister of Missions, Pastoral Staff Member, Public Theology Blogger, Public Theology Developer, Public Theology Educator, Public Theology Leader, Public Theology Strategist, Public Theology Writer, Social Ethics Blogger, Social Ethics Developer, Social Ethics Educator, Social Ethics Leader, Social Ethics Strategist, Social Ethics Writer, Social Justice Advocate, Social Justice Blogger, Social Justice Developer, Social Justice Educator, Social Justice Leader, Social Justice Strategist, Social Justice Writer
How Much Will it Cost?
We offer tuition based upon country of residence.  According to the Human Development Index, all countries around the world fall into one of four categories:
(Tier 1) - Very High Human Development

(Tier 2) High Human Development

(Tier 3) Medium Human Development

(Tier 4) Low Human Development
Our tiered global tuition makes higher education affordable for everyone world wide.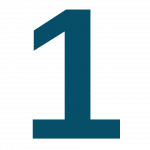 TIER COUNTRIES
100% Tuition
$395
per credit hour
3 credit course
$1185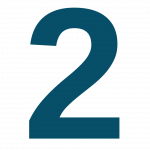 TIER COUNTRIES
80% Tuition
$316
per credit hour
3 credit course
$948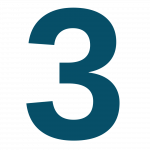 TIER COUNTRIES
60% Tuition
$237
per credit hour
3 credit course
$711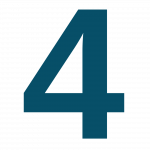 TIER COUNTRIES
40% Tuition
$158
per credit hour
3 credit course
$474