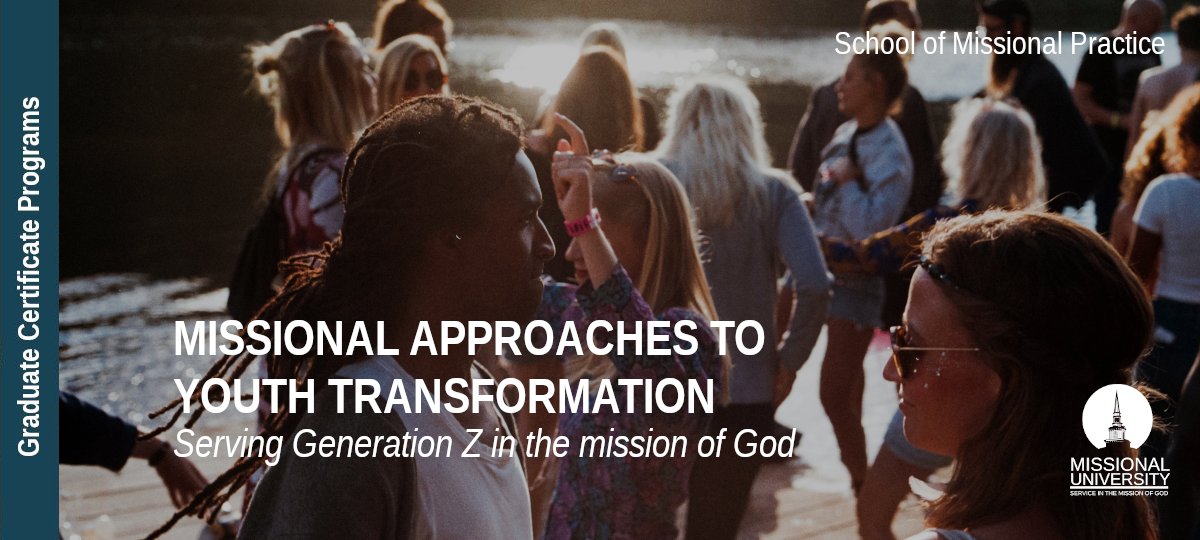 Online Graduate Certificate in
Missional Approaches to Youth Transformation
School: Missional Practice  // Study Area: Serving Emerging Generations
☀  Totally Unique Program = only available at Missional University
Expand Your Missional Capabilities Today!
REQUEST INFORMATION
Ready to learn more about the
Graduate Certificate in
Missional Approaches to Youth Transformation?
The Graduate Certificate in Missional Approaches to Youth Transformation is a missionally driven, interdisciplinary certificate program focused on the intersection between the mission of God, Generation Z, and At-Risk-Youth. Students will examine the socio-economic profile of Gen-Z with a special emphasis on at-risk-youth. Elements critical to the development of leadership skills, effective ministry design, implementation and oversight of urban youth ministry are thoroughly examined. Students will be prepared to create missional strategies leading to transformational ministry among youth.
Ministry to Generation Z and At-Risk-Youth requires a solid biblical foundation to be applied to effective ministry models. A framework for understanding transformational youth ministry will be constructed by the students.
Program Features
Integrated practicums allow you to gain valuable real-world experience

Learn from academic practitioners from around the world

Credits earned in this certificate program can apply to a Missional University Bachelor degree program
What Will I Study?
We offer the most comprehensive approach to serving Generation Z in the mission of God.
An investigation of the biblical theology of mission. The student will analyze three distinct but interrelated areas: The biblical and theological foundations of mission; the Kingdom of God as the theme of mission; and progressive revelation throughout salvation history. The student will be able to construct his/her own mission theological framework.
By analyzing biblical perspectives on mission, children, creation (image of God), discipleship and the Kingdom of God, as well as the influence growing up urban has on adolescent and human development, this master's level course will construct a theology and practical foundation for youth ministry in the urban context.
Missional Students through this course will analyze existing present day issues of risk in the lives of youth and at risk youth from a God-centered perspective. They examine areas of practice using various frameworks to develop interventions appropriate to the risk issue. They also demonstrate competence in real or simulated examples of risk situations using knowledge, skills, values and styles.
This course analyzes the leadership theories, issues, trends and methodological approaches for effective adolescent mission within an urban context. Students evaluate best practices in transformative urban adolescent social systems; engage holistic strategic development of a variety of converging urban social issues such as urban adolescents, and organizational structural development; exegete a specific urban city; learn how to engage urban conflict, and gain expertise in the facilitation of effective networking and asset-based services.
An explanation of the core values and central practices of a Transformational Discipleship ministry. Students examine this ministry model, compare it to existing approaches, and devise a youth development strategy suitable to their urban ministry context.
Identifies key components of urban youth ministry development, explains leadership qualities needed for effective ministry design, implementation and oversight, and prepares students to construct a process for creating a transformational youth ministry.
When Can I Get Started?
We offer multiple start dates each year to give you flexibility in your education, life and work schedules.
A Career in Living Your Life as Mission
Is this Your Mission?

Youth Ministry Director, Youth Shelter Director, Youth Drop-In Centre Director, Case Worker, Leadership Development Trainer, Community Outreach Coordinator, Community Service Project Coordinator, Director of Family Shelter, Group Home Director, Juvenile Counselor, Life Skills Advisor, Youth Pastor, Online Activist, Volunteer Services Director
How Much Will it Cost?
We offer tuition based upon country of residence.  According to the Human Development Index, all countries around the world fall into one of four categories:
(Tier 1) - Very High Human Development

(Tier 2) High Human Development

(Tier 3) Medium Human Development

(Tier 4) Low Human Development
Our tiered global tuition makes higher education affordable for everyone world wide.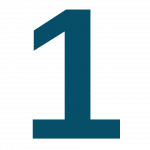 TIER COUNTRIES
100% Tuition
$395
per credit hour
3 credit course
$1185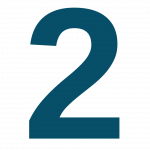 TIER COUNTRIES
80% Tuition
$316
per credit hour
3 credit course
$948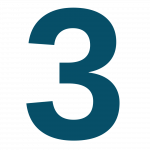 TIER COUNTRIES
60% Tuition
$237
per credit hour
3 credit course
$711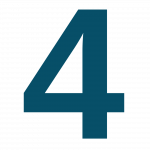 TIER COUNTRIES
40% Tuition
$158
per credit hour
3 credit course
$474