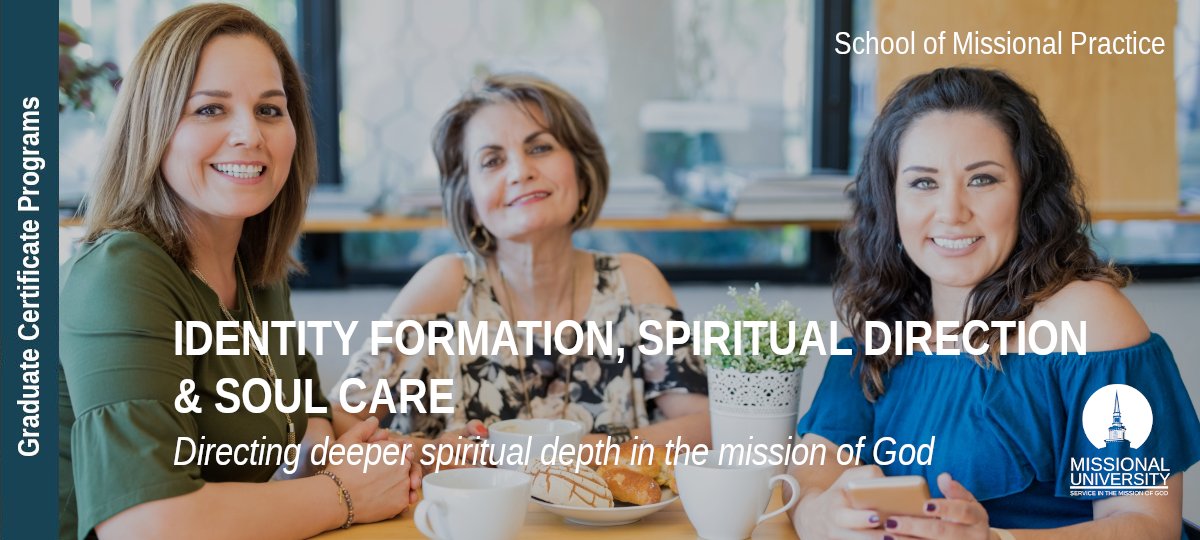 Online Graduate Certificate in
Identity Formation, Spiritual Direction & Soul Care
School: Missional Practice  // Study Area: Serving Emerging Generations
☀  Totally Unique Program = only available at Missional University
Expand Your Missional Capabilities Today!
REQUEST INFORMATION
Ready to learn more about the
Graduate Certificate in
Identity Formation, Spiritual Direction & Soul Care?
The Graduate Certificate in Identity Formation, Spiritual Direction & Soul Care is a missionally driven, interdisciplinary certificate program that equips students to assess approaches for fostering identity formation, spiritual practices, and integrating spirituality with disparate missional contexts. They examine a variety of brands of spiritual development and soul-care that serve to encourage people groups in developing spiritual depth and impassioned missional practice. Students relate creative spiritual practices and contextualized spiritual growth strategies to their missional context.
Thorough study of worldviews and how they transition from one to another is important to the development of strategies for spiritual growth and dynamic impact on diverse cultural contexts. Students will understand how to imagine and encourage others to grow in a mature, biblically-based, missionally-driven spirituality.
Program Features
Integrated practicums allow you to gain valuable real-world experience

Learn from academic practitioners from around the world

Credits earned in this certificate program can apply to a Missional University Bachelor degree program
What Will I Study?
We offer the most comprehensive approach to directing deeper spiritual depth in the mission of God.
An investigation of the biblical theology of mission. The student will analyze three distinct but interrelated areas: The biblical and theological foundations of mission; the Kingdom of God as the theme of mission; and progressive revelation throughout salvation history. The student will be able to construct his/her own mission theological framework.
Students will assess different approaches to integrating spirituality with missionality in current and past literature. They will explore various forms of spiritual development and soul-care that encourage participants in both their spiritual depth and missional practice. Students will experience creative spiritual practices and develop customized spiritual development plans for their missional context.
Who am I? How do I relate to others? And how do I know? A comparative analysis of answers to these central questions from socio-psychological theories and socio-theological reflection leads to an evaluation of intraindividual, interpersonal, intragroup and intergroup communication processes and their impact on five types of identity, the flow of communication, social fragmentation and micro-cultural development. Students design a plausible narrative that draws out implications for gospel-centered communication and intercultural mission within a specific micro-cultural group.
When Can I Get Started?
We offer multiple start dates each year to give you flexibility in your education, life and work schedules.
A Career in Living Your Life as Mission
Is this Your Mission?

Spiritual Director, Director of Religious and Spiritual Life, Mission & Spiritual Care Director, Chief Spiritual Officer, Spiritual Counselor, Manger of Spiritual Care, Spiritual Care Coordinator, Life Enrichment Director
How Much Will it Cost?
We offer tuition based upon country of residence.  According to the Human Development Index, all countries around the world fall into one of four categories:
(Tier 1) - Very High Human Development

(Tier 2) High Human Development

(Tier 3) Medium Human Development

(Tier 4) Low Human Development
Our tiered global tuition makes higher education affordable for everyone world wide.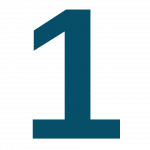 TIER COUNTRIES
100% Tuition
$395
per credit hour
3 credit course
$1185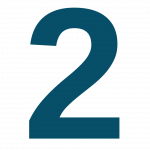 TIER COUNTRIES
80% Tuition
$316
per credit hour
3 credit course
$948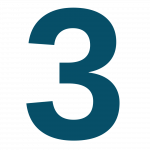 TIER COUNTRIES
60% Tuition
$237
per credit hour
3 credit course
$711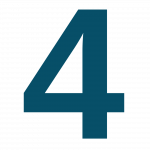 TIER COUNTRIES
40% Tuition
$158
per credit hour
3 credit course
$474