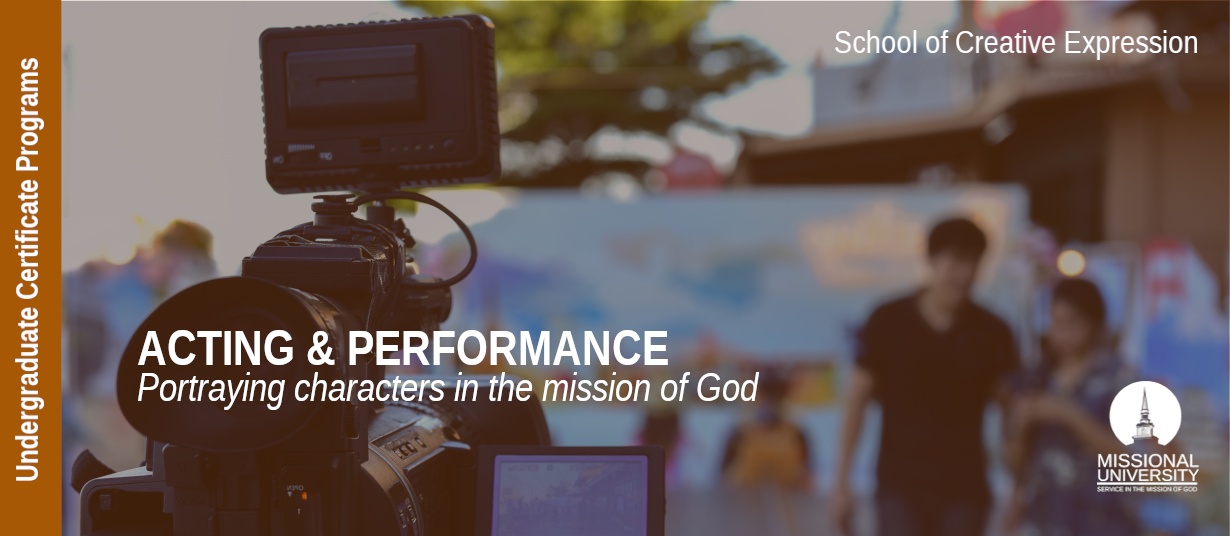 Online Undergraduate Certificate in
Acting & Performance

⚜   Rarely Offered in Christian Universities, Bible Colleges or Seminaries
Expand Your Missional Service Today!
REQUEST INFORMATION
Ready to learn more about the
Undergraduate Certificate in
Acting & Performance?
The Undergraduate Certificate in Acting & Performance teaches students acting as both an art form and a social, cultural event. Students learn theoretical principles of acting techniques and characterization, movement and voice, improvisation, acting for film and stage and the process of auditioning, rehearsing and performing. The program trains actors to deliver outstanding performances - and we don't mean performing in cheesy Christian plays. Rather, students learn how to move audiences by joining the mission of God in the world.
Actors are storytellers. Missional storytellers are essential to spreading the love of God to those in need. Missional actors have the potential to display God's glory through expressive forms that uplift His name and challenge audiences to see their own life issues from an eternal perspective. Missional actors often embed themselves in their arts community - providing a place for demonstrating and sharing their faith. Faith-based organizations often need actors to help them to more effectively share their organizational stories. As actors participate in the mission of God their own stories and the stories they portray become part of the larger, all-encompasing story of God's work in our world.
Program Features
Integrated practicums allow you to gain valuable real-world experience

Learn from academic practitioners from around the world

Credits earned in this certificate program can apply to a Missional University Bachelor degree program
What Will I Study?
We offer the most comprehensive approach to portraying characters in the mission of God.
When Can I Get Started?
We offer multiple start dates each year to give you flexibility in your education, life and work schedules.
A Career in Communicating Creatively
Is this Your Mission?

Acting, Comedian, Comic, Community Theater Actor, Film Acting, TV Acting, Theatre Acting, Voice Over Acting, Commercials Acting, Extra/Background Acting, Community Arts Worker, Theatre Director, Cruise Ship Entertainer,  Theme Park Entertainer, Performance Manager, Tour Guide, Historical Tour Guide, Living History Reenactor, Historical Interpreter, Docent, Discovery Guide, Museum Educator, Museum Guide, Science Interpreter, Narrator, Performer
How Much Will it Cost?
We offer tuition based upon country of residence.  According to the Human Development Index, all countries around the world fall into one of four categories:
(Tier 1) - Very High Human Development

(Tier 2) High Human Development

(Tier 3) Medium Human Development

(Tier 4) Low Human Development
Our tiered global tuition makes higher education affordable for everyone world wide.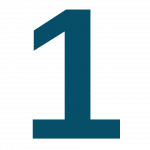 TIER COUNTRIES
100% Tuition
$295
per credit hour
3 credit course
$885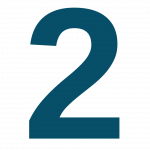 TIER COUNTRIES
80% Tuition
$236
per credit hour
3 credit course
$708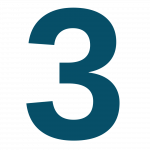 TIER COUNTRIES
60% Tuition
$177
per credit hour
3 credit course
$531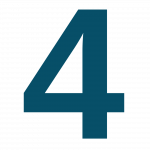 TIER COUNTRIES
40% Tuition
$118
per credit hour
3 credit course
$354