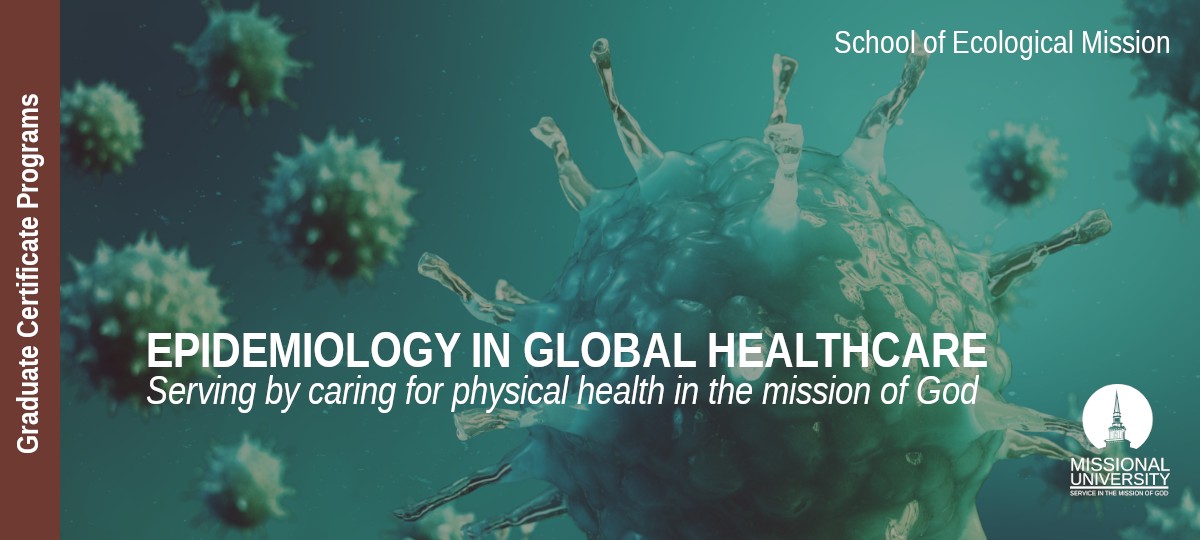 Online Graduate Certificate in
Epidemiology in Global Healthcare

☀  Totally Unique Program = only available at Missional University
Expand Your Missional Service Today!
REQUEST INFORMATION
Ready to learn more about the
Graduate Certificate in
Epidemiology in Global Healthcare?
The Graduate Certificate in Epidemiology in Global Healthcare leads students to explore, analyze, and evaluate epidemiology in global contexts where God may be calling them to live and work missionally. Students correlate readings and research related to a global area of their interest throughout their courses. Consequently, graduates are able to lead in tracking the spread of disease and evaluate the effectiveness of systemic and treatment approaches in specific contexts.
The United States Center for Disease Conrol describes epidemiology as "the study of the origin and causes of diseases in a community. It is the scientific method of investigation problem-solving used by disease detectives—epidemiologists, laboratory scientists, statisticians, physicians and other health care providers, and public health professionals—to get to the root of health problems and outbreaks in a community." Healthcare workers trained in epidemiology are desperately needed in healthcare mission around the world to prevent future outbreaks of disease from occuring. The Graduate Certificate in Epidemiology in Global Healthcare equips missional leaders to care for the physical health of peoples in specific areas of the world by gaining information that can improve outbreak detection and timely respone to people in need in those locations.
Program Features
Integrated practicums allow you to gain valuable real-world experience

Learn from academic practitioners from around the world

Credits earned in this certificate program can apply to a Missional University Master's degree program
What Will I Study?
We offer the most comprehensive approach to caring for physical health in the mission of God.
Students develop a theological framework with which to engage those who experience pain and hardship. The course addresses the importance of holistic mission through caring for the pastoral, spiritual, medical, and health-related needs of those experiencing illnesses, disabilities, cancer, etc. Assessment items include reading, lectures, case-study projects, discussion forums, and service projects pointed to a global area of interest.
This course provides the foundational concepts and practical skills for designing and implementing surveillance systems, for using surveillance data for the conduct and evaluation of public health programs and research. Topics covered in this course include historical development of surveillance; planning a surveillance system, sources of health related information, collecting surveillance data, analyzing and interpreting surveillance data, and the use of surveillance data for public health action. Students design a proto-type surveillance system for a specific global area of interest.
The purpose of this course is to introduce missional leaders to the field of epidemiology and its utilization in public health. The course analyzes the role and principles of epidemiology and assesses components of epidemiology such as frequency, distribution, and determinants of disease in human population. Students apply epidemiologic concepts and methods in identifying distribution and determinants of disease to a specific global area of interest.
This course examines the science concerned with controlling and preventing infectious diseases in communities.This course provides an epidemiological approach to the study of the incidence, prevalence, and patterns of disease and injury in populations, and the application of this study to the control of public health problems.Topics covered in this course include outbreak investigations, disease surveillance, case-control studies, cohort studies, laboratory diagnosis, molecular epidemiology, dynamics of transmission, and assessment of vaccine field effectiveness for diseases such as acute respiratory infections, diarrheal diseases, hepatitis, HIV, tuberculosis, sexually transmitted diseases, malaria, and other vector-borne diseases. Students construct an epidemiological approach to a specific area of global interest.
The number of people living with non-communicable diseases (NCDs) is rising. This course explores the main NCDs including cardio-vascular disease, chronic obstructive pulmonary disease, mental health disorders and cancer. It will cover the geographical variation in disease and assess solutions to reduce chronic diseases. The course also explores how to communicate and minister to people living with NCDs. Students develop a community health educational program for a specific area of global interest.
When Can I Get Started?
We offer multiple start dates each year to give you flexibility in your education, life and work schedules.
A Career in Joining the Mission of God
Is this Your Mission?

Healthcare Missionary, Community Health Ministry Leader, Chronic Disease Epidemiologist, Communicable Disease Specialist, Community Health Worker, Community Outreach Coordinator, Environmental Epidemiologist, Epidemiologist, Epidemiology Investigator, Healthcare Educator, Public Health Epidemiologist, State Epidemiologist
How Much Will it Cost?
We offer tuition based upon country of residence.  According to the Human Development Index, all countries around the world fall into one of four categories:
(Tier 1) - Very High Human Development

(Tier 2) High Human Development

(Tier 3) Medium Human Development

(Tier 4) Low Human Development
Our tiered global tuition makes higher education affordable for everyone world wide.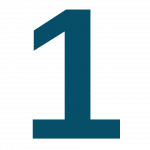 TIER COUNTRIES
100% Tuition
$395
per credit hour
3 credit course
$1185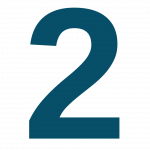 TIER COUNTRIES
80% Tuition
$316
per credit hour
3 credit course
$948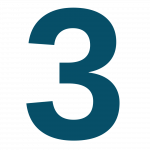 TIER COUNTRIES
60% Tuition
$237
per credit hour
3 credit course
$711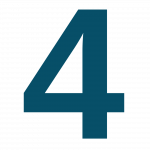 TIER COUNTRIES
40% Tuition
$158
per credit hour
3 credit course
$474