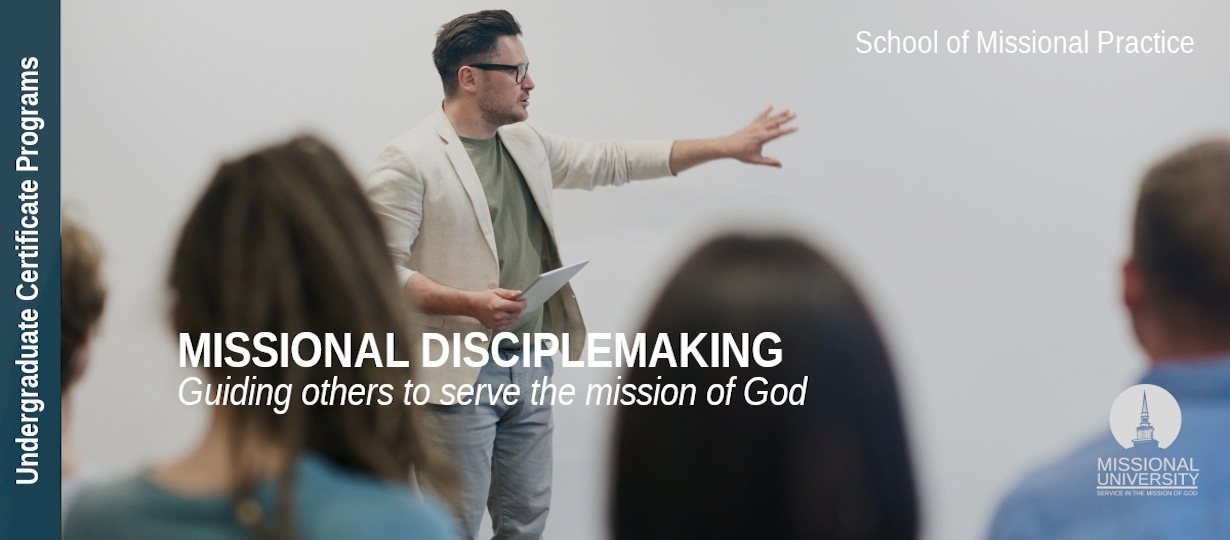 Online Undergraduate Certificate in
Missional Disciplemaking
School: Missional Practice  // Study Area: Practicing Missional Lifestyles
☀  Totally Unique Program = only available at Missional University
Expand Your Missional Capabilities Today!
REQUEST INFORMATION
Ready to learn more about the
Undergraduate Certificate in
Missional Disciplemaking?
The Undergraduate Certificate in Missional Disciplemaking is a missionally driven, interdisciplinary certificate program to equip students to enable Christian believers to live life under the Lordship of Jesus Christ and to cultivate growing faith communities. Students learn to lead groups to grow theologically together, deepen their personal spirituality, and implement practical steps to live their faith out in their cultural context.
A missional approach to transformational disciplemaking is new to much of what is called "discipleship." The unique focus of this program is the transformation of Christian believers to become Christ-like culture-makers, image-bearers, and disciple-multipliers.
Program Features
Integrated practicums allow you to gain valuable real-world experience

Learn from academic practitioners from around the world

Credits earned in this certificate program can apply to a Missional University Bachelor degree program
What Will I Study?
We offer the most comprehensive approach to guiding others to serve in the mission of God.
Explores key theories and practices necessary for local (indigenous) communities to receive the Christian faith and apply its message to their life contexts, expressing it through local cultural forms and traditions, reflecting upon it in writings, art, music, drama, dance, etc., while addressing issues, needs, problems and questions which have arisen within and are pertinent to those specific contexts.
Explores the communal nature of the theological process and identifies the role and necessity of the local faith community in theological education. The student will identify basic skills for cultivating healthy learning environments within the local, missional community and discover that this is the essential theological process.
This course explores the spiritual dimension of missional engagement in the post-Christendom world. Students will create a personal spiritual development (or soul care) plan for their selves, their team and engaging a wider community. Resources will include readings, video interviews with practitioners, creative spiritual practices, and the development of a spiritual development plan.
Examines the basic essentials and disciplines of transformational disciplemaking. Students will be exposed to the classic Great Commission scriptures for the purpose of developing a biblical base and strengthen their theological position toward making disciples, then design a personal plan of pursuing life utilizing a more effective disciplemaking strategy.
So what is the essence of following Jesus into the world? Since Jesus has sent each of us to join in serving in the mission of God, how do each of us uniquely live that out, and how do we equip other believers to do the same? The course engages the topic around the biblical themes of redemption, reconciliation, restoration, and renewal. Students move beyond a one-sided, soul-centered gospel to living out faith in context -- growing as a culture maker in the image of Christ while being a disciple-maker. Mission-shaped disciplemaking embraces the new life for all creation that Jesus brings -- restoring the environment, renewing cultures and remaking peoples by offering healing and hope.
The course establishes an understanding of how to most effectively make disciples within one's cultural context. Students will develop a deeper awareness of the culture around them, or a future ministry context, while building on their own experience as disciplemakers. Each student will be expected to present an effective strategy of disciplemaking within a particular context of ministry.
When Can I Get Started?
We offer multiple start dates each year to give you flexibility in your education, life and work schedules.
A Career in Living Your Life as Mission
Is this Your Mission?

Transformational Discipleship Coordinator, Life Coach, Small Groups Pastor, Pastor of Discipleship, Women's Ministry Leader, Men's Ministry Leader, Spiritual Director, Bible Camp Discipleship Director, Not-For-Profit Discipleship Directors
How Much Will it Cost?
We offer tuition based upon country of residence.  According to the Human Development Index, all countries around the world fall into one of four categories:
(Tier 1) - Very High Human Development

(Tier 2) High Human Development

(Tier 3) Medium Human Development

(Tier 4) Low Human Development
Our tiered global tuition makes higher education affordable for everyone world wide.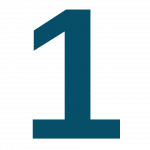 TIER COUNTRIES
100% Tuition
$295
per credit hour
3 credit course
$885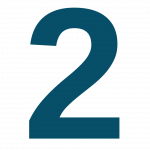 TIER COUNTRIES
80% Tuition
$236
per credit hour
3 credit course
$708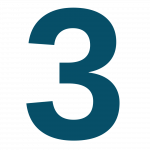 TIER COUNTRIES
60% Tuition
$177
per credit hour
3 credit course
$531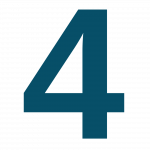 TIER COUNTRIES
40% Tuition
$118
per credit hour
3 credit course
$354