Online Undergraduate Certificate in
Information Technology Management

⚜   Rarely Offered in Christian Universities, Bible Colleges or Seminaries
Expand Your Missional Service Today!
REQUEST INFORMATION
Ready to learn more about the
Undergraduate Certificate in
Information Technology Management?
As computer-mediated technology expands, so does the demand for information technology specialists with proficiency in the theories and fundamentals of computer networking, network security, knowledge management and customer relations. Students completing the Undergraduate Certificate in Information Technology Management will apply God's word to their studies. They will analyze and identify the ways in which they can serve in missional capacities in the information technology workforce.
Information technology management experts play key roles in faith-based organizations and in the private and public sectors who seek secure networking environments. MU students are engaged in advanced technologies and educated on the latest trends in the information technology field that will equip them to successfully apply their knowlege in the workforce.
Program Features
Integrated practicums allow you to gain valuable real-world experience

Learn from academic practitioners from around the world

Credits earned in this certificate program can apply to a Missional University Bachelor degree program
What Will I Study?
We offer the most comprehensive approach to managing technology in the mission of God.
How has God spoken in word, deed, and through a variety of "media," including nature, natural objects, and word pictures? The student will examine Scriptural and historical examples, various theories of communication, and practical missional concerns to develop a theology for telling the Good News in a variety of media.
This course introduces students to the foundations and principles of information technology and the impact they have in today's society. The course topics include: digital literacy, information technology theories and concepts, information technology skills in professional fields, computing devices, research in technology, multimedia, and networking.
This course is an introduction to networking fundamentals including the design, configuration, troubleshooting and management of wired and wireless networks. Students will learn networking concepts including the basics types of networks, topologies, the OSI model, Ethernet, wireless, IP addressing, DNS and other common protocols. This course prepares students for the CompTIA N+ vendor neutral industry certification.
This course introduces an overview of concepts and theories for managing technology in everyday life. Topics covered in this course will be: uses and effects of technology in society, technology in education, technology in business, and technology in health.
This course will examine database management system concepts in organization, design, and implementation. The topics in this course will include: concepts in databases applications and knowledge-base management, database security and models, and current developments in database management theory and practice.
This course explores customer relation management with the focus on technologies and relationships in business. The course will cover the following topics: technology and sales, territory management, technology marketing strategies, and management technologies problem solving.
Do you understand the difference between ethical and unethical decision making? This course will introduce ethical concepts related to personal and organizational decision making in the use of information systems in faith-based organizations. Students will identify ethical issues raised by current and evolving technologies, apply a framework to analyze risk and decision options. Students will also evaluate the impact of personal ethics and organizational values on an ethical workplace.
Optional Additional Courses:
This course introduces students to the many facets of cybersecurity and information assurance. Students will learn the fundamentals of malware, cryptography, intrusion detection, risk management and network security. Ethical issues related to cybersecurity will be covered in depth.
This course provides an overview of network security fundamentals. Students will gain knowledge of security, access control, risk management, network infrastructure, assessments, cryptography and organizational security. This course prepares students for the CompTIA Security+ industry certification.
This course is intended as a practical study of the web design and development. Students will learn the history of the internet, the world-wide web and web technologies. Topics include html, cascading style sheets, content management systems, responsive web design, accessibility and other emerging web technologies. By completion, students will have developed a working website as a service learning project.
When Can I Get Started?
We offer multiple start dates each year to give you flexibility in your education, life and work schedules.
A Career in Communicating Creatively
Is this Your Mission?

Help Desk Specialist, Help Desk Technician, IT Support Manager, IT Support Specialist, Support Specialist, Senior Support Specialist, IT Manager, IT Coordinator, Senior System Administrator, Systems Administrator, Technical Specialist, Technical Support Specialist, IT Project Manager, Network systems administrator, IT Systems Administrator, IT Director, IT Manager, Information Officer, Management Information Systems Director, Technical Operations Officer, Chief Information Officer, Chief Technology Officer
How Much Will it Cost?
We offer tuition based upon country of residence.  According to the Human Development Index, all countries around the world fall into one of four categories:
(Tier 1) - Very High Human Development

(Tier 2) High Human Development

(Tier 3) Medium Human Development

(Tier 4) Low Human Development
Our tiered global tuition makes higher education affordable for everyone world wide.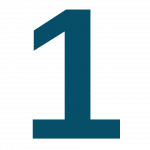 TIER COUNTRIES
100% Tuition
$295
per credit hour
3 credit course
$885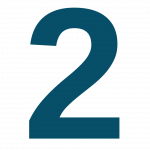 TIER COUNTRIES
80% Tuition
$236
per credit hour
3 credit course
$708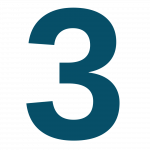 TIER COUNTRIES
60% Tuition
$177
per credit hour
3 credit course
$531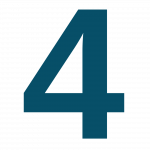 TIER COUNTRIES
40% Tuition
$118
per credit hour
3 credit course
$354