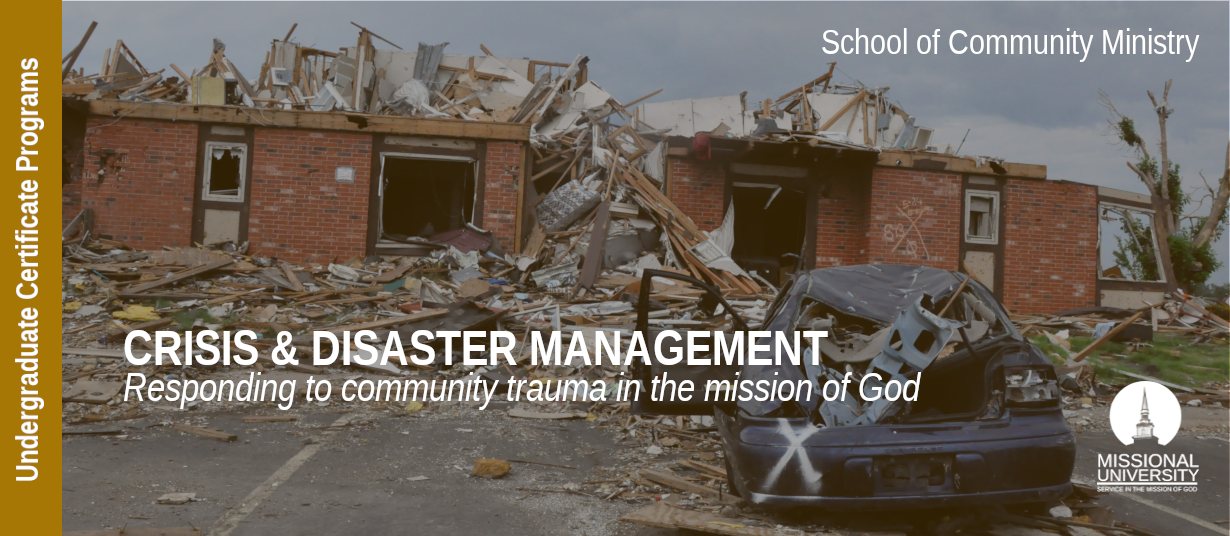 Online Undergraduate Certificate in
Crisis & Disaster Management

⚜   Rarely Offered in Christian Universities, Bible Colleges or Seminaries
Expand Your Missional Service Today!
REQUEST INFORMATION
Ready to learn more about the
Undergraduate Certificate in
Crisis & Disaster Management?
The Undergraduate Certificate in Crisis & Disaster Management prepares missional Christians who serve around the globe as community ministry providers, crisis & disaster chaplains, denominational disaster relief personnel, public safety personnel, emergency planners, emergency responders and other professionals in disaster preparedness, response and management. Students gain knowledge and skills in working within the management models and operational structures unique to disasters including: crisis outreach & community resilience training, psychosocial and spiritual effects of disaster, and methods of planning for disaster response, mitigation and recovery.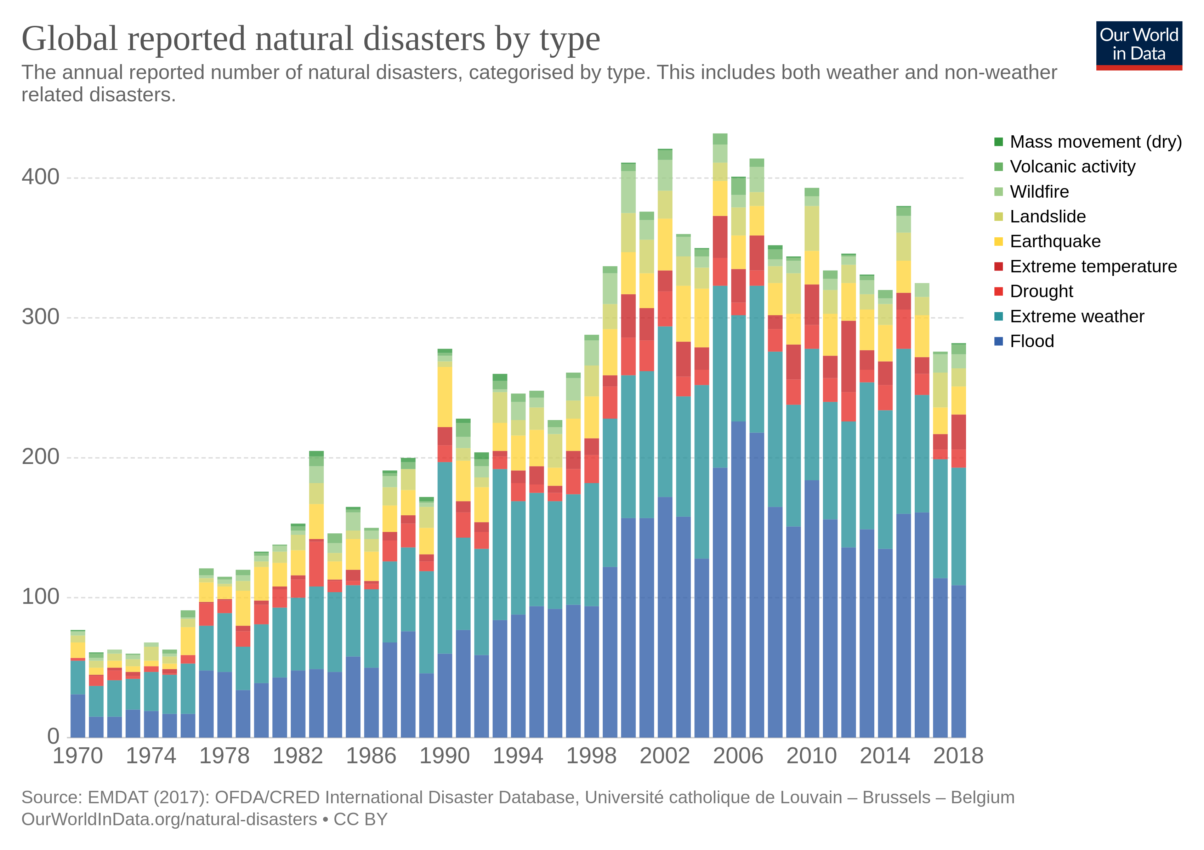 Low-frequency, high-impact events such as earthquakes and tsunamis are not preventable, but such high losses of human life are. We know from historical data that the world has seen a significant reduction in disaster deaths through earlier prediction, more resilient infrastructure, emergency preparedness, and response systems. However, those at low incomes are often the most vulnerable to disaster events: improving living standards, infrastructure and response systems in these regions are essential to preventing deaths from natural disasters in the coming decades. (Source: Hannah Ritchie and Max Roser (2020) - "Natural Disasters". Published online at OurWorldInData.org.)
With the global increase of natural disasters, missional Christians are needed across the world to serve in the mission of God through responding to community trauma. Through the Undergraduate Certificate in Crisis & Disaster Management, you gain the understanding and skills necessary to lead in each of the four phases of community emergency management: preparedness, mitigation, response and recovery.
Program Features
Integrated practicums allow you to gain valuable real-world experience

Learn from academic practitioners from around the world

Credits earned in this certificate program can apply to a Missional University Bachelor degree program
What Will I Study?
We offer the most comprehensive approach to responding to community trauma in the mission of God.
Examines the origin and nature of communities from a Christian theological perspective. Students will learn about God's purpose for society in his created order and about the place of humanity in it. Group discussions, book reviews, research papers, quizzes, and other assignments will help the student understand the theology of community portrayed in Scripture and traditions.
This class will review the history and development of crisis and disaster management. It will also discuss the wide range of hazards that can cause a disaster and it will explore the four phases of emergency management (preparedness, mitigation, response, recovery).
This course will explore various methods for conducting public outreach and education regarding general disaster and emergency preparedness. In addition, students will be exposed to the fundamental principles of community relations for non-profits and how these can be applied in a crisis or disaster.
Students will demonstrate a basic understanding of the National Response Framework and its objectives and purpose as well as learn the roles of local, state and federal government in disaster response. The student will also be introduced to the Incident Command System and methods of planning for disaster response.
Students will demonstrate a basic understanding of the role of community volunteers and religious organizations in response to crises, including the mitigation of the results of a disaster and the recovery process.
This course will assist the student to develop a basic understanding of how to provide spiritual caregiving in crises and disasters and it will equip them to support and/or participate in such ministry in either a professional or voluntary capacity. Emphasis will be placed on the differences between caregiving during a crisis/disaster and routine pastoral care.
Optional Additional Courses:
This course explores the nature of geological and meteorological hazards and their impact on society. Topics may include landslides, floods, tsunamis, volcanic eruptions, earthquakes, and severe storms.
This course will explore how first responders and other professionals prepare for and respond to disasters and other critical incidents. These may include natural events (e.g., hurricanes, earthquakes, heat waves, etc.), technological failures (e.g., long-term power outages, nuclear meltdown, dam break), and human-created incidents (e.g., terrorism, riots, and acts of violence).
This course will expose students to common water problems especially in the underdeveloped world, and the diseases that arise due to poor sanitation, as well as some of the solutions and resources that improve such situations.
When Can I Get Started?
We offer multiple start dates each year to give you flexibility in your education, life and work schedules.
A Career in Transforming Communities
Is this Your Mission?

Disaster Preparedness Manager, Disaster Preparedness Specialist, Disaster Program Specialist, Disaster Program Manager, Disaster Recovery Manager, Disaster Risk Reduction and Humanitarian Emergency Affairs Manager, Emergency Management Coordinator, Emergency Management Program Specialist, Emergency Management Specialist, Emergency Preparedness Specialist, Emergency Response Team Leader, Emergency Services Director, Environmental Health and Safety Manager, Hospital Emergency Preparedness Administrator, Hurricane Program Manager, Safety Specialist, Sr. Disaster Program Manager, Public Health Preparedness Coordinator, Public Information Officer, Senior Director-Response & Recovery Programs
How Much Will it Cost?
We offer tuition based upon country of residence.  According to the Human Development Index, all countries around the world fall into one of four categories:
(Tier 1) - Very High Human Development

(Tier 2) High Human Development

(Tier 3) Medium Human Development

(Tier 4) Low Human Development
Our tiered global tuition makes higher education affordable for everyone world wide.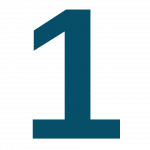 TIER COUNTRIES
100% Tuition
$295
per credit hour
3 credit course
$885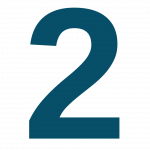 TIER COUNTRIES
80% Tuition
$236
per credit hour
3 credit course
$708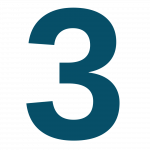 TIER COUNTRIES
60% Tuition
$177
per credit hour
3 credit course
$531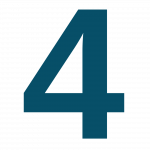 TIER COUNTRIES
40% Tuition
$118
per credit hour
3 credit course
$354