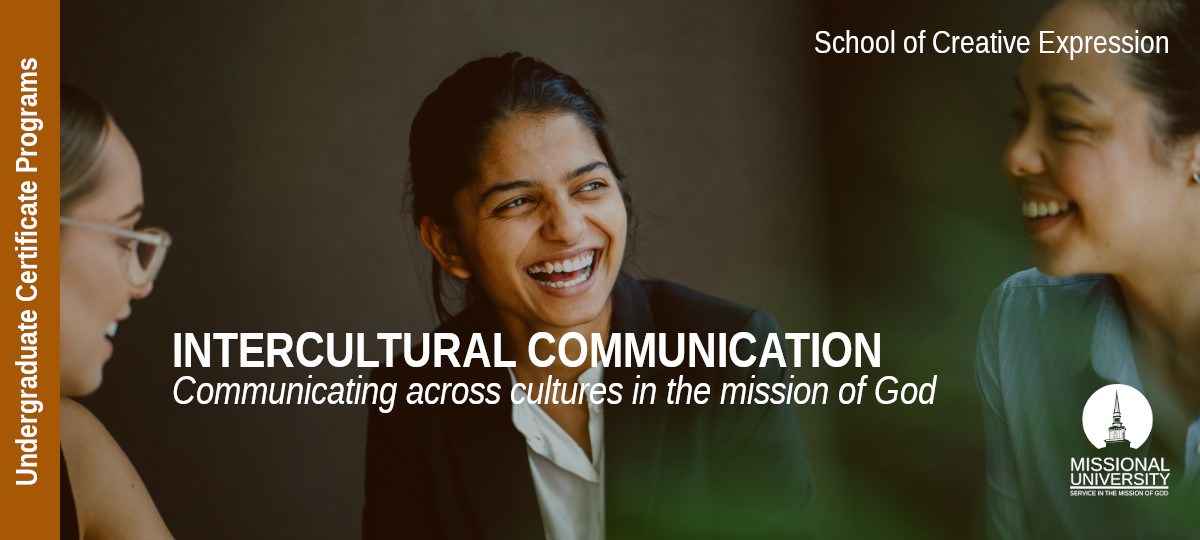 Online Undergraduate Certificate in
Intercultural Communication

⚜   Rarely Offered in Christian Universities, Bible Colleges or Seminaries
Expand Your Missional Service Today!
REQUEST INFORMATION
Ready to learn more about the
Undergraduate Certificate in
Intercultural Communication?
The Undergraduate Certificate in Intercultural Communication equips students to be effective communicators in cross-cultural and multicultural situations. Students are empowered to work with confidence across cultures by expanding their understanding of cultural differences and by developing sought-after competencies in cultural sensitivity and intercultural communication skills.
Leaders today are expected to be effective transcultural communicators. The intercultural communication curriculum explores the nature of communication within and among cultures through discussion of key methodologies of cultural analysis, how diverse cultural orientations influence the way people perceive and interact, the underlying causes of intercultural conflicts, ethical approaches to navigating between and within cultural settings, and issues for effective and meaningful Christian witness in the missional context of many languages and cultures.
Program Features
Integrated practicums allow you to gain valuable real-world experience

Learn from academic practitioners from around the world

Credits earned in this certificate program can apply to a Missional University Bachelor degree program
What Will I Study?
We offer the most comprehensive approach to serving through intercultural communication in the mission of God.
How has God spoken in word, deed, and through a variety of "media," including nature, natural objects, and word pictures? The student will examine Scriptural and historical examples, various theories of communication, and practical missional concerns to develop a theology for telling the Good News in a variety of media.
This course explores the nature of communication within and among cultures. The class will also examine attitudes toward diversity that lead to stereotyping, discrimination, and prejudice, and explore ways to overcome barriers that separate people from one another.
An exploration of the process and dynamics of intercultural communication. Emphasis is placed on modifying stereotypes, active listening, and understanding cultural differences.
This course explores communications as the study of culture. It will focus on some of the key methodologies of cultural analysis and primary themes of cultural study, with an emphasis on how they intersect with central issues in the field of communication.
For effective and meaningful Christian witness to take place in the missional context of many languages and cultures, people need to have a deepening understanding of good communication principles. Communication Theory for Christian Witness builds upon the study of human communication with special attention to issues in linguistics, contextualization, storying and the use of new developments in fields of technology.
This course provides the basis for understanding potential problems of intercultural communication that arise in interactions between people from different cultures. As Samovar notes, complex nature of human behavior produces many communication problems-perhaps more than the problems addressed in this course. It is for this reason that we will explore how diverse cultural orientations influence the way we perceive and interact with an increasingly culturally diverse world. The overall purpose of this class is to understand causes of intercultural conflicts in different communication settings (interpersonal, small group, school, workplace and global) and how to manage them effectively.
Optional Additional Courses
This course examines various ethical approaches to communicating. Additionally students will learn to distinguish between communication patterns that are "unethical" and ones that are simply understood and applied differently in differing cultural contexts. Finally, students will learn to navigate between and within these varied contexts.
Investigation of the relationship between language, thought, and belief systems. The course also examines a wide variety of cultures and evaluates how languages shape thought patterns and everyday communications.
Language is a unique gift from God to create meaning and conduct communication. This course introduces key concepts and principles in the study of the social functions and context of language. We will focus on how language is relational and how meaning is produced, maintained, negotiated, manipulated and changed in the dynamics of social relationships. Students will design a poster to map a concept or a principle of their choice. They will then present the topic to the class. Students will also present a case study of language learning or teaching in the rich social contexts of meaning negotiation.
This course will explore the complex relationship between the media and society and learn how the media communicate, persuade, and construct meaning across cultures. This course recognizes that people gain information about other cultures and people groups through mass media, so it seeks to enable students to access, analyze, evaluate, and create media in various cultural contexts.
The fundamental premise of visual culture in global society is reciprocal, in that it creates meaning through global flows and that the very foundations of global capital, global culture, and global media are based on the dynamics of visuality, and in the power systems it both affirms and challenges. In this course we use a visual perspective to analyze major historical themes: nationalism, colonialism, cultural imperialism, racial and cultural difference and similarities in, society and religion. Students will focus on the inter-relationship of visual culture with the development and process of globalization, which forces similarity, and students will examine the role and impact of global cultural flows.
When Can I Get Started?
We offer multiple start dates each year to give you flexibility in your education, life and work schedules.
A Career in Communicating Creatively
Is this Your Mission?

International Aid Worker, International Aid Administrator, International Aid Trainer, International Aid Consultant, International Aid Advocate, International Development Worker, International Development Administrator, International Development Trainer, International Development Consultant, International Development Advocate, International Ministry Worker, International Ministry Administrator, International Ministry Trainer, International Ministry Consultant, International Ministry Advocate, Community Ministry Worker, Community Ministry Administrator, Community Ministry Trainer, Community Ministry Consultant, Community Ministry Advocate, Immigration Advisor, Immigration Caseworker, Immigration Consultant, Immigration Coordinator, Immigration Counselor, Immigration Specialist, Immigrant Rights Organizer, Immigration Services Manager, Immigration Services and Education Organizer, Refugee Foster Care Case Manager, Refugee Ministry Coordinator, Refugee Rescue Coordinator, Refugee Resettlement Case Manager, Refugee Services Case Manager, Refugee Support Caseworker, Refugee Worker, International Missionary, International Church Planter, Cross-cultural Evangelist, Cross-cultural Discipleship Coordinator, Intercultural Leadership Development Specialist, Missionary Trainer, Small Group Evangelist, Mission Mobilizer, Ethnic Church Developer, Church Relations Associate, Global Director, International Project Officer, Faith and Development Manager, Missions Leader, Director of International Non-Profit Organization, Communication Specialist, Digital copywriter, Editorial assistant, Online writer/editor, Social Media Manager
How Much Will it Cost?
We offer tuition based upon country of residence.  According to the Human Development Index, all countries around the world fall into one of four categories:
(Tier 1) - Very High Human Development

(Tier 2) High Human Development

(Tier 3) Medium Human Development

(Tier 4) Low Human Development
Our tiered global tuition makes higher education affordable for everyone world wide.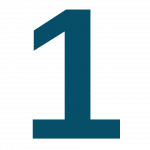 TIER COUNTRIES
100% Tuition
$295
per credit hour
3 credit course
$885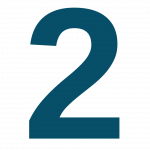 TIER COUNTRIES
80% Tuition
$236
per credit hour
3 credit course
$708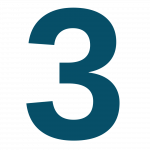 TIER COUNTRIES
60% Tuition
$177
per credit hour
3 credit course
$531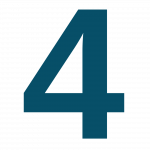 TIER COUNTRIES
40% Tuition
$118
per credit hour
3 credit course
$354