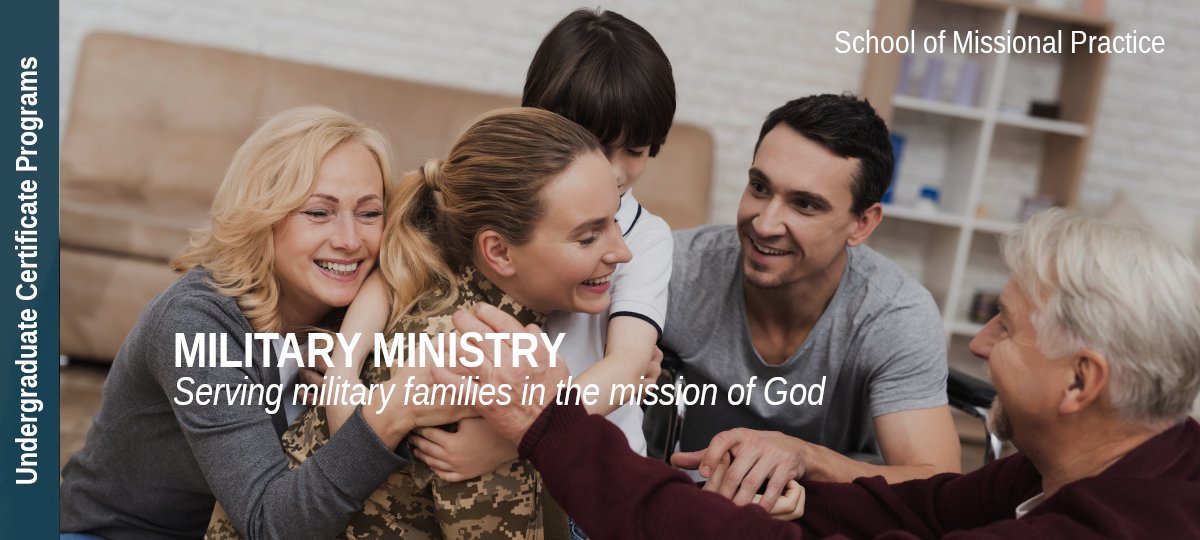 Online Undergraduate Certificate in
Military Ministry
School: Missional Practice  // Study Area: Serving Military & Veterans
☀  Totally Unique Program = only available at Missional University
Expand Your Missional Capabilities Today!
REQUEST INFORMATION
Ready to learn more about the
Undergraduate Certificate in
Missional Praxis?
The Undergraduate Certificate in Military Ministry is a missionally driven, interdisciplinary certificate program preparing students to support the physical, emotional, and spiritual needs of military families. Students learn how to advocate for their special needs, provide assistance through direct contact, and leverage the resources of various local and regional organizations
This program blends an understanding of military life and culture with advocacy training to prepare students to be a voice for families and to mobilize churches and ministries to deliver and leverage support services on their behalf.
Program Features
Integrated practicums allow you to gain valuable real-world experience

Learn from academic practitioners from around the world

Credits earned in this certificate program can apply to a Missional University Bachelor degree program
What Will I Study?
We offer the most comprehensive approach to serving military families in the mission of God.
Explores the way biblical virtues of hospitality and fellowship shape who Christians are and how they may extend hospitality to others in their homes and in the household of faith as a means of participating in the mission of God in an unhospitable world.
Life in the military embraces a culture distinct from civilian life to the extent that it has a strong influence over veterans throughout their lifespan. To understand and work with military members, veterans, and their families, one must understand this culture and language. This course will examine the formative and pervasive military culture.
Women have taken an active role in war as political leaders, supporters of the home front, in military support roles, and more recently as direct combatants. Women also have been victimized during war and displaced from their homes and families by aggressive military and domestic elements. This course will examine the changing role of women in the military and how women have been affected by aggression and war.
Leveraging community, governmental, and private resources is a way to enhance military support for military families in an era of constrained resources. Students will learn how to build collaborative relationships with these resources to better understand them, how they work, and how military families can be assisted.
The role of the advocate supporting military families, including how to identify and relate to military families, develop support groups, and relate to their special needs will be explored.
What resources are available to assist the military family advocate? In a time of constrained resources one individual or organization can't provide for every need military families may face. In this course students will be exposed to the major governmental and private organizations available to assist military advocates and will also explore how to locate and leverage local and regional assets.
When Can I Get Started?
We offer multiple start dates each year to give you flexibility in your education, life and work schedules.
A Career in Living Your Life as Mission
Is this Your Mission?

Military Family Specialist, Military Family Advocate, Military Ministry Director, Military Pastor, Military Family Counselor, Soldier and Family Assistance Program Manager
How Much Will it Cost?
We offer tuition based upon country of residence.  According to the Human Development Index, all countries around the world fall into one of four categories:
(Tier 1) - Very High Human Development

(Tier 2) High Human Development

(Tier 3) Medium Human Development

(Tier 4) Low Human Development
Our tiered global tuition makes higher education affordable for everyone world wide.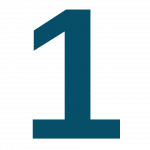 TIER COUNTRIES
100% Tuition
$295
per credit hour
3 credit course
$885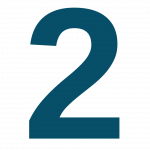 TIER COUNTRIES
80% Tuition
$236
per credit hour
3 credit course
$708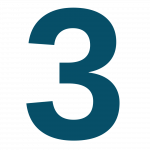 TIER COUNTRIES
60% Tuition
$177
per credit hour
3 credit course
$531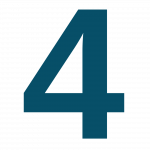 TIER COUNTRIES
40% Tuition
$118
per credit hour
3 credit course
$354