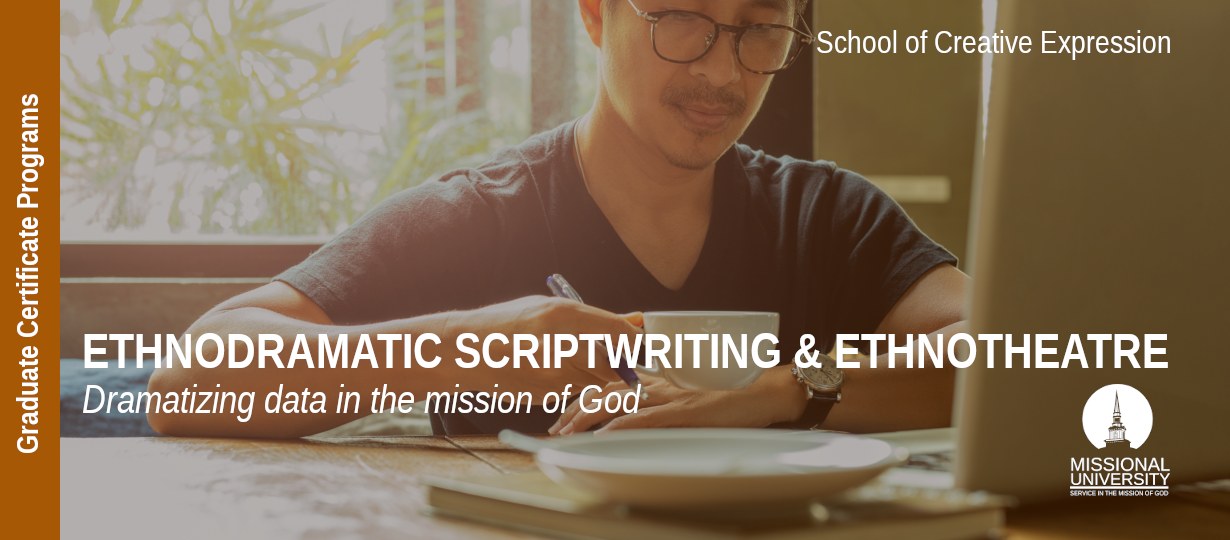 Online Graduate Certificate in
Ethnodramatic Scriptwriting & Ethnotheatre

☀  Totally Unique Program = only available at Missional University
Expand Your Missional Service Today!
REQUEST INFORMATION
Ready to learn more about the
Graduate Certificate in
Ethnodramatic Scriptwriting & Ethnotheatre?
The Graduate Certificate in Ethnodramatic Scriptwriting & Ethnotheatre equips students to transform and adapt ethnographic research data (e.g., interview transcripts, participant observation fieldnotes, journals, documents and statistics) into a dramatic script that can be performed on stage or screen.  Through ethnodramatic scriptwriting, students learn how to create dramas based upon real life situations in global society. The process enables students to uniquely serve in faith-based organizations by transforming the experiences of their staff and constituents into scripts that can demonstrate the organization's ethos and effectiveness.
In today's world, faith-based organizations need storytellers who can transform recordings of events and user stories into dramatic content that can inform, inspire and persuade others. The Graduate Certificate in Ethnodramatic Scriptwriting & Ethnotheatre teaches students how to take the everyday experiences of those around them and dramatize that data effectively.
Program Features
Integrated practicums allow you to gain valuable real-world experience

Learn from academic practitioners from around the world

Credits earned in this certificate program can apply to a Missional University Master's degree program
What Will I Study?
We offer the most comprehensive approach to ethnodramatic scriptwriting in the mission of God.
Examines the Biblical and cultural basis for storytelling as an effective gospel communication method. The student will analyze Old and New Testament examples, will explore differences in oral cultures, and will develop a theological basis for storytelling a contextualized missional strategy.
A critical analysis of the plot, subplot and parallel points of linear and non-linear story structures through the examination of various narrative techniques used by authors in constructing narratives. Students will evaluate the story structres of various narrative forms including novels, plays and movies identifying actions, backstories, conflicts, crises, climaxes, expositions, falling actions, and resolutions.
Aids students in developing the skills necessary for analyzing scripts in preparation for production. Focuses on dramatic theory, structure and techniques that enable the actor, director, designer, or playwright to uncover the problems of translating theory into practice. Develops advanced dramaturgy skills and hermeneutical approaches to reading scripts.
This course will provide students with advanced knowledge of dramatic structure and experience in dramatic writing. It will involve the creation of a one act play. Students will spend all the course time involved in the creative process, including working with principles of dramatic structure to construct new and original works for stage or screen.
Students will be introduced to the practice of dramatizing ethnographic data. Three types of reality theatre are examined: monologue, dialogue, and ethnodramatic extension. Students will construct an outline for an ethnodrama based on ethnographic research data and begin the process of dramatizing scenes.
This course explores how live performance can be used to interpret and present arts-based scholarship. Students will watch ethnodramatic productions (live or on film). They will also engage in adapting the play outline and scenes created in Theories & Methods of Ethnodrama for the stage.
When Can I Get Started?
We offer multiple start dates each year to give you flexibility in your education, life and work schedules.
A Career in Communicating Creatively
Is this Your Mission?

Script Writer, Creative Script Writer, Instructional Script Writer, Script Writer Specialist, Script Coordinator, Script Reader, Scriptwriting Researcher, Copywriter/Scriptwriter, Creative Writer, Playwright, Scriptwriting Supervisor, Story Editor, Screenwriter, Creative Strategy Director, Creater Producer, Screenplay Manager
How Much Will it Cost?
We offer tuition based upon country of residence.  According to the Human Development Index, all countries around the world fall into one of four categories:
(Tier 1) - Very High Human Development

(Tier 2) High Human Development

(Tier 3) Medium Human Development

(Tier 4) Low Human Development
Our tiered global tuition makes higher education affordable for everyone world wide.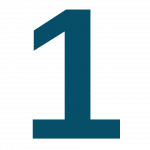 TIER COUNTRIES
100% Tuition
$395
per credit hour
3 credit course
$1185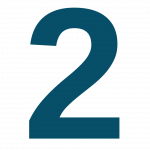 TIER COUNTRIES
80% Tuition
$316
per credit hour
3 credit course
$948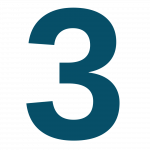 TIER COUNTRIES
60% Tuition
$237
per credit hour
3 credit course
$711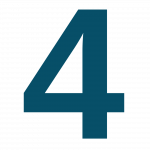 TIER COUNTRIES
40% Tuition
$158
per credit hour
3 credit course
$474