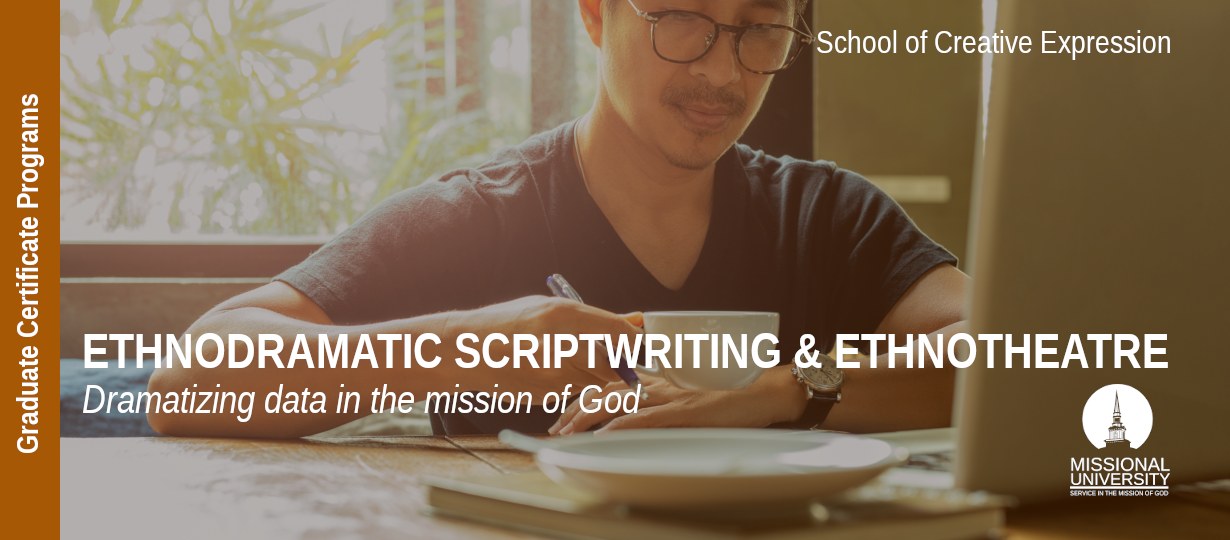 Online Graduate Certificate in
Ethnodramatic Scriptwriting & Ethnotheatre

☀  Totally Unique Program = only available at Missional University
Expand Your Missional Service Today!
REQUEST INFORMATION
Ready to learn more about the
Graduate Certificate in
Ethnodramatic Scriptwriting & Ethnotheatre?
The Graduate Certificate in Ethnodramatic Scriptwriting & Ethnotheatre equips students to transform and adapt ethnographic research data (e.g., interview transcripts, participant observation fieldnotes, journals, documents and statistics) into a dramatic script that can be performed on stage or screen.  Through ethnodramatic scriptwriting, students learn how to create dramas based upon real life situations in global society. The process enables students to uniquely serve in faith-based organizations by transforming the experiences of their staff and constituents into scripts that can demonstrate the organization's ethos and effectiveness.
In today's world, faith-based organizations need storytellers who can transform recordings of events and user stories into dramatic content that can inform, inspire and persuade others. The Graduate Certificate in Ethnodramatic Scriptwriting & Ethnotheatre teaches students how to take the everyday experiences of those around them and dramatize that data effectively.
Program Features
Integrated practicums allow you to gain valuable real-world experience

Learn from academic practitioners from around the world

Credits earned in this certificate program can apply to a Missional University Master's degree program
What Will I Study?
We offer the most comprehensive approach to ethnodramatic scriptwriting in the mission of God.
When Can I Get Started?
We offer multiple start dates each year to give you flexibility in your education, life and work schedules.
A Career in Communicating Creatively
Is this Your Mission?

Script Writer, Creative Script Writer, Instructional Script Writer, Script Writer Specialist, Script Coordinator, Script Reader, Scriptwriting Researcher, Copywriter/Scriptwriter, Creative Writer, Playwright, Scriptwriting Supervisor, Story Editor, Screenwriter, Creative Strategy Director, Creater Producer, Screenplay Manager
How Much Will it Cost?
We offer tuition based upon country of residence.  According to the Human Development Index, all countries around the world fall into one of four categories:
(Tier 1) - Very High Human Development

(Tier 2) High Human Development

(Tier 3) Medium Human Development

(Tier 4) Low Human Development
Our tiered global tuition makes higher education affordable for everyone world wide.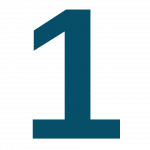 TIER COUNTRIES
100% Tuition
$395
per credit hour
3 credit course
$1185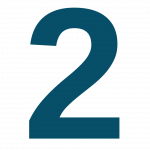 TIER COUNTRIES
80% Tuition
$316
per credit hour
3 credit course
$948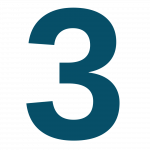 TIER COUNTRIES
60% Tuition
$237
per credit hour
3 credit course
$711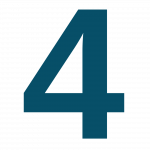 TIER COUNTRIES
40% Tuition
$158
per credit hour
3 credit course
$474