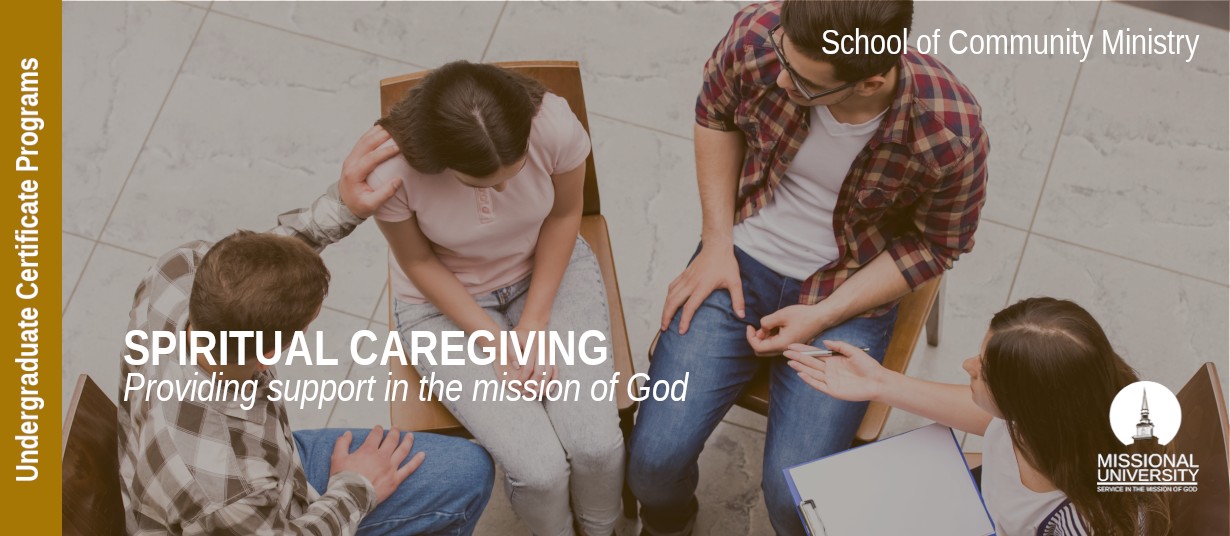 Online Undergraduate Certificate in
Spiritual Caregiving

⚜   Rarely Offered in Christian Universities, Bible Colleges or Seminaries
Expand Your Missional Service Today!
REQUEST INFORMATION
Ready to learn more about the
Undergraduate Certificate in
Spiritual Caregiving?
The Undergraduate Certificate in Spiritual Caregiving offers community ministry practitioners and those involved in the spiritual care of others the following capabilities:
basic skills for cultivating healthy learning environments involving theological reflection
ability to create personal spiritual development (soul care) plans which include the spiritual dimension of missional engagement
ability to increase capacity of spiritual caregiving to generate personal and social transformation
ability to define spirituality and discuss methods of integrating spirituality in small group therapy.
ability to integrate spiritual caregiving in marriage and familty counseling and therapy
ability to develop and implement a customized plan of self-care that fosters an ongoing development and maturation of a strong faith in God
Spiritual care is that care which recognises and responds to the needs of the human spirit when faced with trauma, ill health or sadness and can include the need for meaning, for self worth, to express oneself, for faith support, perhaps for rites or prayer or ordinance/sacrament, or simply for a sensitive listener. Some people find meaning, comfort, hope, goodness and community through their religious practice, beliefs and/or community of faith. Some people do not. Regardless of whether religious faith is a part of a person's life, spiritual concerns, resources and needs can still be very important. Spiritual caregiving provides an opportunity for missional Christians to join in the mission of God who is at work in the lives of others. The Undergraduate Certificate in Spiritual Caregiving equips students to provide spiritual, emotional and relational support to people who are seeking answers to what we call the "big" questions of life.
Program Features
Integrated practicums allow you to gain valuable real-world experience

Learn from academic practitioners from around the world

Credits earned in this certificate program can apply to a Missional University Bachelor degree program
What Will I Study?
We offer the most comprehensive approach to serving spiritual needs in the mission of God.
Explores the communal nature of the theological process and identifies the role and necessity of the local faith community in theological education. The student will identify basic skills for cultivating healthy learning environments within the local, missional community and discover that this is the essential theological process.
This course explores the spiritual dimension of missional engagement in the post-Christendom world. Students will create a personal spiritual development (or soul care) plan for their selves, their team and engaging a wider community. Resources will include readings, video interviews with practitioners, creative spiritual practices, and the development of a spiritual development plan.
What does it mean to be a spiritual caregiver? How does one provide spiritual care in a world increasingly resistant to organized religion and institutional structures? This course engages what it means to be an instrument of Christ in a world with increasing meaninglessness and hopelessness. In this course, students will examine the biblical foundations of spiritual caregiving, the interpersonal development of spiritual caregivers, and the capacity of spiritual caregiving to generate personal and societal transformation. This foundational course prepares spiritual caregivers to go on towards a caregiving specialty.
An introduction to the integration of spirituality in group therapy with an emphasis on identifying and mastering the basic principles of integration. Upon completion the student will be able to define spirituality and discuss methods of integrating spirituality in small group therapy. Along with readings and essay assignments, the student will lead a small group from weeks five through six. The student will be supervised by a licensed therapist.
Principles and process of integrating spiritual care giving in marriage and family therapy. This course is a mid-level overview and practice of the principles and practice of Marriage Counseling with an emphasis upon the distinction of Christian values and perspective. Along with reading and written assignments; the last four weeks will include a practicum in marriage counseling. The practicum may take place in a counseling center or in the student's own setting.
In order to effectively care for others, the caregiver must also care for self. This course uses the concept of an ongoing development and maturation of a strong faith in God to explore multiple aspects of self-care for healthcare providers including but not limited to discerning the will of God, boundaries, and Sabbath-keeping practices.
Optional Additional Courses
This course engages the learner around spiritual care as part of the biopsychosocial model of care of the elderly. The elderly are both dispensers and receivers of spiritual caregiving. Sensitivity to understanding unfinished business, spiritual strengths and weaknesses, congruence and making meaning in the later years and at the end of life. Incorporating spiritual care helps healing, coping, hope.
This course examines the problem of mental illness. It will take a comprehensive look at major mental health disorders. Students will learn reasons why spirituality can be utilized with this population. There will be a focus on boundaries and barriers that arise with the utilization of spirituality. Students will learn how to conduct spiritual assessments, which are required in hospitals throughout the United States. Attention will be given to any potentially harmful effects of religion or spirituality in this context.
In this course, students will examine the challenges facing the terminally ill and how to give care to those facing the experience of dying. Looking at the physical and spiritual dimensions of dying, students will examine their own fears around death, gain understanding of the dying process, and how to be effective caregivers to those facing end of life.
This course will assist the student to develop a basic understanding of how to provide spiritual caregiving in crises and disasters and it will equip them to support and/or participate in such ministry in either a professional or voluntary capacity. Emphasis will be placed on the differences between caregiving during a crisis/disaster and routine pastoral care.
How does one apply the calling of spiritual caregiving to the unique world of healthcare? This course equips spiritual caregivers to apply their spiritual gifts towards the specific context of healthcare. Under examination are the challenges of ministering in a multi-faith context, developing one's personal identity as a caregiver, and functioning in an interdisciplinary context with other healthcare professionals. Students will also be given an introduction to the various healthcare contexts in which one may serve as a spiritual caregiver.
This course addresses recidivism of offenders, and the care of their families, which includes strategies for a political advocacy and Christian based ministries around issues in today's criminal justice reform. Learners will learn how empathy, compassion, understanding, presence and awareness play a central role in the field of pastoral care. At this level a verbatim will also begin to address the learner's evaluation and participant's feedback.
This course provides the participant with a greater understanding of holistic care as an aspect of community healthcare emphasizing how spiritual care is intimately entwined with physical, mental, social, and environmental caregiving for individuals, families, congregations, and communities.
When Can I Get Started?
We offer multiple start dates each year to give you flexibility in your education, life and work schedules.
A Career in Transforming Communities
Is this Your Mission?

Chaplain, Chaplain-Pastoral Care, Chaplain-Spiritual Care Services, Community Life Coordinator, Coordinator of Pastoral Care, Director for Church Life and Pastoral Care, Director of Pastoral Care, Associate Director of Pastoral Care, Director of Spiritual Care, Director Pastoral Care, Family Support Coordinator, Manager of Pastoral Care, Manager of Pastoral Services, Manager of Spiritual Care, Pastor of Pastoral Care, Pastoral Administrator, Pastoral Associate for Congregational Care, Pastoral Associate for Congregational Life, Pastoral Care Coordinator, Pastoral Care Director, Pastoral Care Program Coordinator, Pastoral Counselor, Pastoral Member Care Specialist, Pastoral Services Supervisor, Spiritual Care Advisor, Spiritual Care Assistant, Spiritual Care Associate, Spiritual Care Chaplain, Spiritual Care Coordinator, Spiritual Care Director, Spiritual Care Lead, Spiritual Care Provider, Spiritual Coordinator, Spiritual Life Coordinator
How Much Will it Cost?
We offer tuition based upon country of residence.  According to the Human Development Index, all countries around the world fall into one of four categories:
(Tier 1) - Very High Human Development

(Tier 2) High Human Development

(Tier 3) Medium Human Development

(Tier 4) Low Human Development
Our tiered global tuition makes higher education affordable for everyone world wide.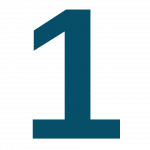 TIER COUNTRIES
100% Tuition
$295
per credit hour
3 credit course
$885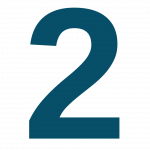 TIER COUNTRIES
80% Tuition
$236
per credit hour
3 credit course
$708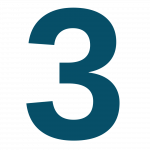 TIER COUNTRIES
60% Tuition
$177
per credit hour
3 credit course
$531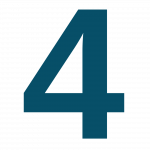 TIER COUNTRIES
40% Tuition
$118
per credit hour
3 credit course
$354