Online Undergraduate Certificate in
Economic Theology

☀  Totally Unique Program = only available at Missional University
Expand Your Missional Service Today!
REQUEST INFORMATION
Ready to learn more about the
Undergraduate Certificate in
Economic Theology?
The Undergraduate Certificate in Economic Theology takes seriously a theological reflection that explores the thesis that the economy, economic practices, and economic thought are of a profoundly theological nature.
Program Features
Integrated practicums allow you to gain valuable real-world experience

Learn from academic practitioners from around the world

Credits earned in this certificate program can apply to a Missional University Bachelor degree program
What Will I Study?
We offer the most comprehensive approach to studying the Bible & the environment in the mission of God.
Examines the origin and nature of communities from a Christian theological perspective. Students will learn about God's purpose for society in his created order and about the place of humanity in it. Group discussions, book reviews, research papers, quizzes, and other assignments will help the student understand the theology of community portrayed in Scripture and traditions.
An evaluation of theological concepts and their economic meaning including Providence, eschatology, faith and trust, guilt and redemption, reconciliation and restoration, justification and salvation. It reviews ways in which economic concepts are anchored in theological concepts such as profit, money, debt and credit, free choice and consumer sovereignty, prosperity and owning, prosperity and wealth, poverty, corporation, and markets. It also deals with the theological underpinnings of how economics are managed in areas such as time, profession and work, organization and management, entrepreneurship, the influence of media on culture, branding and marketing, hedonism and asceticism, leadership, intellectual property and creativity, and accounting and accountability.
An outline of ethical issues arising from an understanding of economic theology and application to present-day social issues including equity and efficiency, production and consumption, economic and spiritual well-being, economic growth and social justice, free and fair trade, and profit maximization and sustainability. The course evaluates ethical perspectives based on a grounding in economic theology.
An overview of the development of economic theology from early Judaism and late antiquity to the middle ages and the reformation. The economic views of major theologians from the reformation to the present day are discussed including the writings of Martin Luther and John Calvin.
This course surveys hermeneutical methods in theological-economic reflection and reviews major economic theories and models that frame both contemporary economic discourse and major perspectives of economic theology. Students compare and contrast ways in which theologians utilize or presume major economic theories in their theological formulations and critique the impact of such assumptions on their theological reflections.
What are the theological and Biblical rationales for Christian charity? Students will apply principles to develop a framework for serving the poor in the community with one's God-given possessions. Group discussions, book reviews, research papers, quizzes, and other assignments will help the student integrate faith with economics in a global situation of disparity between wealthy and poor communities.
When Can I Get Started?
We offer multiple start dates each year to give you flexibility in your education, life and work schedules.
A Career in Joining the Mission of God
Is this Your Mission?

Civic Engagement Coordinator, Community Economic Justice Activist, Economic and Social Justice Community Coordinator, Economic Justice Advocate, Economic Justice Organizer, Economic Justice Team Leader, Program & Policy Specialist for Economic Justice, Senior Economic Policy Advocate, Social Justice Advocate, Social Justice Director, Social Justice Engagement Associate, Social Justice & Civic Engagement Manager, Economic Theology Advocate, Economic Theology Blogger, Economic Theology Developer, Economic Theology Educator, Economic Theology Leader, Economic Theology Strategist, Economic Theology Writer, Economics Ethics Blogger, Economics Ethics Educator, Economic Ethics Leader, Economics Ethics Strategist, Economic Ethics Writer
How Much Will it Cost?
We offer tuition based upon country of residence.  According to the Human Development Index, all countries around the world fall into one of four categories:
(Tier 1) - Very High Human Development

(Tier 2) High Human Development

(Tier 3) Medium Human Development

(Tier 4) Low Human Development
Our tiered global tuition makes higher education affordable for everyone world wide.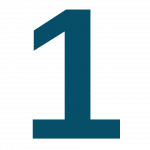 TIER COUNTRIES
100% Tuition
$295
per credit hour
3 credit course
$885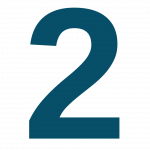 TIER COUNTRIES
80% Tuition
$236
per credit hour
3 credit course
$708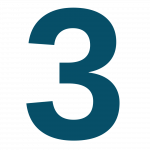 TIER COUNTRIES
60% Tuition
$177
per credit hour
3 credit course
$531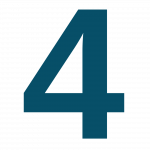 TIER COUNTRIES
40% Tuition
$118
per credit hour
3 credit course
$354