SUPPORT PROFESSIONAL EDUCATION
---
Tomorrow's Leaders Expand Their Expertise Continually
The School of Professional Education offers credit, noncredit, and professional courses in a wide range of topics such as African studies, animation, anthropology, biblical studies, business as mission, chaplaincy, church planting, criminology, community development, creative arts therapy, demography, drawing, diaspora studies, digital art, ecology, ethnodoxology, ethnomusicology, epidemiology, film & theatre, global health, geospatial studies, health care, mental health, spiritual caregiving, information technology, digital journalism, linguistics, missional leadership, communication and media, military advocacy, missional evangelism, missional living, moral formation, organizational leadership, psychology, public safety and security, publications, reconciliation studies, religion, sustainable communities, sports ministry, social work and ministry, contextual & cultural theology, ecotheology, missional theology, public theology, social theology, urban mission, visual communication, and at-risk youth.
We provide Academic programs (credit and noncredit), certificate programs, custom training for our partners, the Livingstone Signature Series - a core set of missional courses, applied lifelong learning opportunities, travel education opportunities, Centers & Institutes, and webinar conference presentations. We offer 100% online programs accessible worldwide.
Whether you're a student, working professional, stay-at-home parent, non-native English speaker, baby boomer, or just looking to learn something to inspire your connection between faith, career and mission, the School of Professional Education has something for everyone.
Join others in nurturing a global tidal wave of missional education. 
SUPPORT PROFESSIONAL EDUCATION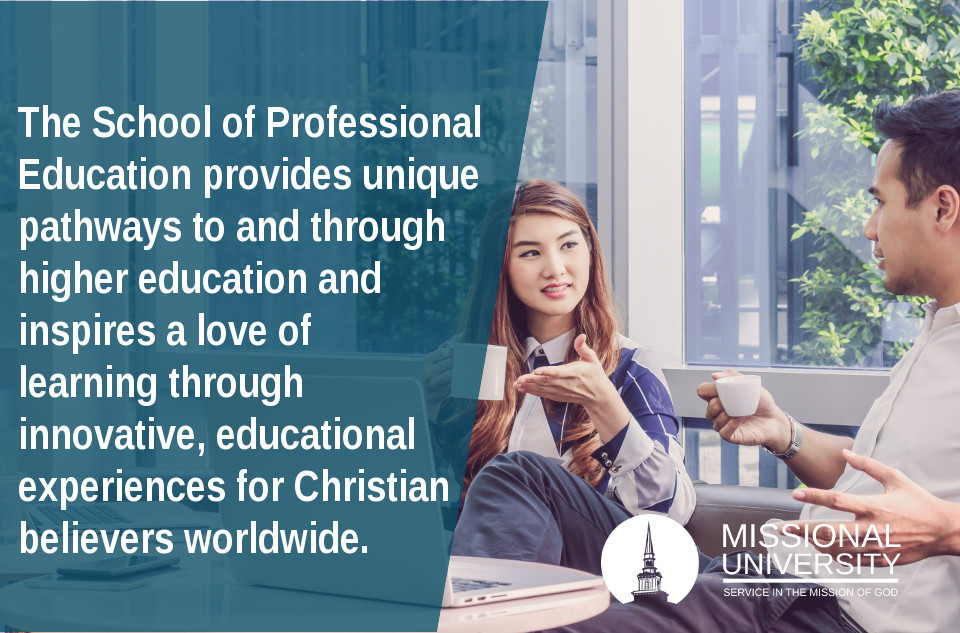 INSPIRED TO GIVE?
---
Choose a fund from the Professional Education category or opt for General Support which sustains every part of the Missional experience.