INVEST IN COMMUNITY & CULTURE
---
Where Cultural Diversity Inspires Online Community
With an online, ethnically and racially diverse faculty from 35+ countries across 6 continents, we cannot help but exude a rich tapestry of intercultural connections online. From synchronous to asynchronous contacts our deep online relationships foster the birth of communities that mirror the gospel-centered reality of the people of God from "every tribe and language and people and nation" (Rev 5:9).
At Missional, students encounter new cultures and international backgrounds; and have the option to become immersed in new languages and countries. From studying with faculty from around the world to studying with students from different countries, the educational experience at Missional is truly transnational. Through experiential learning courses, students learn practical skills in another country from a couple of weeks to a year or more.
Missional partnerships with faith-based mission entities, nonprofits & NGOs, and churches and church groups also open up internship and placement opportunities beyond your typical online program.
Join others in nurturing a global tidal wave of missional education.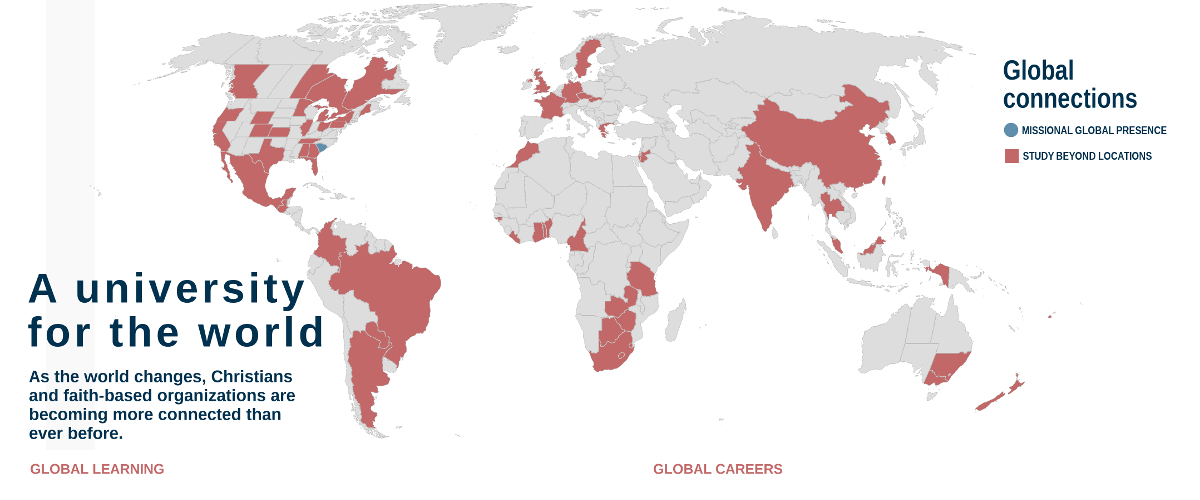 INSPIRED TO GIVE?
---
Choose a fund from the Community category or opt for General Support which sustains every part of the Missional experience.