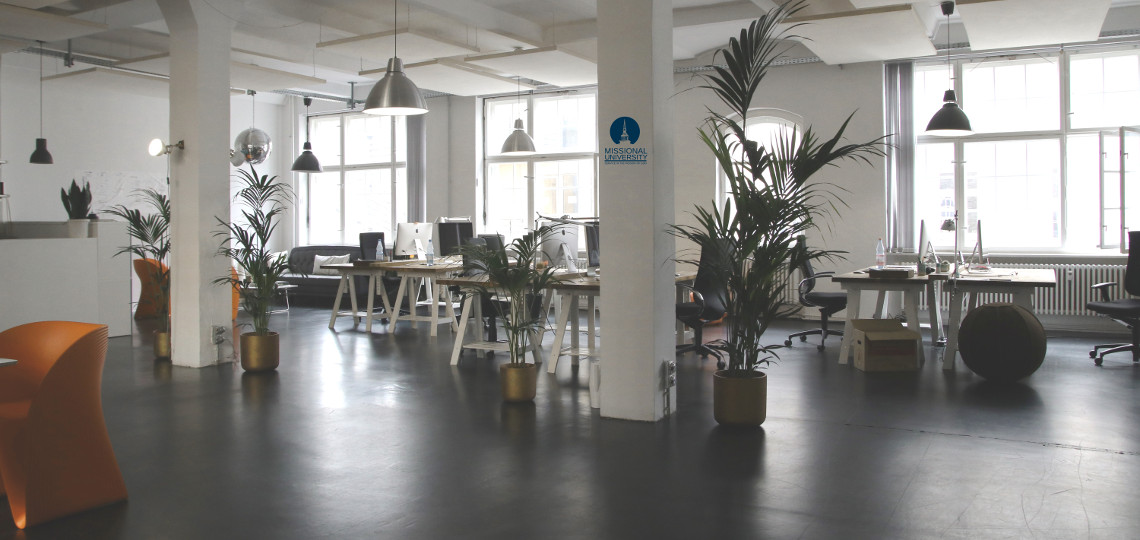 FREE GIFT FOR ATTENDING
BIG SATURDAY VIRTUAL TOUR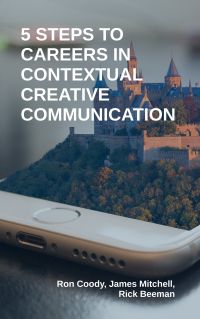 After the event, participants will receive instructions on how to download the ebook totally free.
Big Saturday Tour Dates
COMING SOON
Contact Information
Dr. Noemi Montiel
Academic Dean
Office: 803-618-1328 ext 500
Email: nmontiel@missional.university
Schedule Video Conference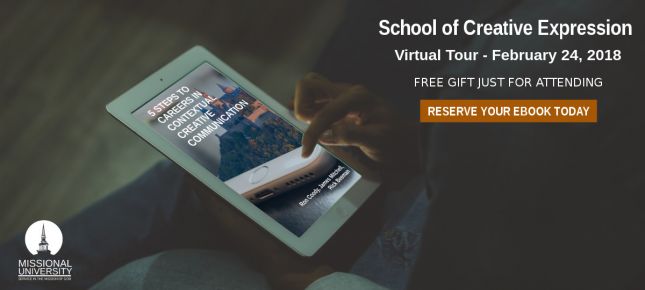 Big Saturday SCE Virtual Tours
Big Saturday Virtual Tours occur on designated Saturday throughout the year. Big Saturday offers a comprehensive overview of the School of Creative Expression and will typically include a welcome from the dean, a faculty question and answer panel, and virtual tour led by faculty in specific departments, majors and programs. The online sessions begin promptly so you will want to join the online event at least 10 to 15 minutes in advance.
Agenda
10:00 to 10:15 pm (EST / UTC -5) -- Welcome from the Dean
10:15 to 10:30 pm (EST / UTC -5) -- General Overview of the School of Creative Expression
10:30 to 11:00 pm (EST / UTC -5) -- Question and answer panel with faculty
11:00 to 11:15 pm (EST / UTC -5) -- Short break
11:15 to 11:45 pm (EST / UTC -5) -- Faculty tours of departments, academic levels or programs
11:45 to 12:00 pm (EST / UTC -5) -- Study Beyond: practicums, internships, research, capstone
12:00 to 12:15 pm (EST / UTC -5) -- Overview of the admissions process & financial aid
12:15 to 12:30 pm (EST / UTC -5) -- Wrap up by the Dean
Who Should Attend?
Prospective students for each of the academic levels and programs taught in the School of Creative Expression:
Dual Enrollment Academy (rising juniors and seniors and their parents)
Associate Degree Programs (high school students and their parents entering college)
Bachelor Degree Completion Programs (rising college juniors interested in transferring and those with previous college credit who desire to complete their bachelor degree)
Master Degree Programs (college graduates interested in graduate programs)
What Program Areas Will Be Discussed?
Communication Studies

Communication Studies
Ethnocommunication in Global Cultures

Digital Journalism & Global Media Studies

Digital Journalism
Media Studies
Digital Journalism in Global Cultures
Ethnomedia in Global Cultures

Digital Media Technologies

Digital Arts
Graphic Design Media
Journalism & Publication
Information Technology Management
Cybersecurity Management
Ethnoarts in Global Cultures

Film & Theatre Studies

Scriptwriting, Storytelling & Ethnotheatre
Film Studies & Production
Ethnotheatre in Global Cultures

Music & Ethodoxology

Worship Leadership
Music Composition & Ethnodoxology
Ethnomusic in Global Cultures
Where?
School of Creative Expression Welcome Center at our Administration Center. Once you have registered, you will receive instructions on how to log into our Video Conference Room.
How?
Register for Spring-Summer 2018 SCE Big Saturday here:
March 31, 2018

May 12, 2018

June 23, 2018
You will receive a confirmation sent to the email provided on your registration within 24 hours. Please check spam folders if you have not received it.