Welcome to the Office of the Provost
We are so excited at Missional University to be a part of something new and dynamic in the academic world – a university totally committed to equipping God's people to fulfill His missional calling in their lives!
God has put together one of the most culturally, academically, ethnically, denominationally, and geographically diverse faculty I have ever witnessed in decades of academic work.
Students will be extremely blessed to be exposed to mentors that are strongly committed, not only to intellectual rigor but real-time immersion challenging them to immediately put principles into practice in local missional contexts.
May His kingdom come, and His will be done here at Missional University as it is heaven!
Vacant
Provost & Chief Academic Officer
Missional University
Focus: Academic Leadership
Phone: 803-618-1328 ext 180
Email: @missional.university
Meet the Provost Office Staff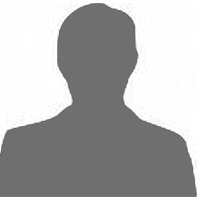 Vacant
Provost & Chief Academic Officer
Focus: Academic Affairs
Lydia Mansfield
Executive Assistant to the Provost
Focus: Academic Affairs