DEPARTMENT OF ENVIRONMENTAL & SCIENTIFIC THEOLOGY
Explore Environmental & Scientific Theology
Academic Programs
Masters Degrees
Doctoral Degrees
Course Descriptions
Undergraduate Courses
Graduate Courses
Resources
Contact
Calendar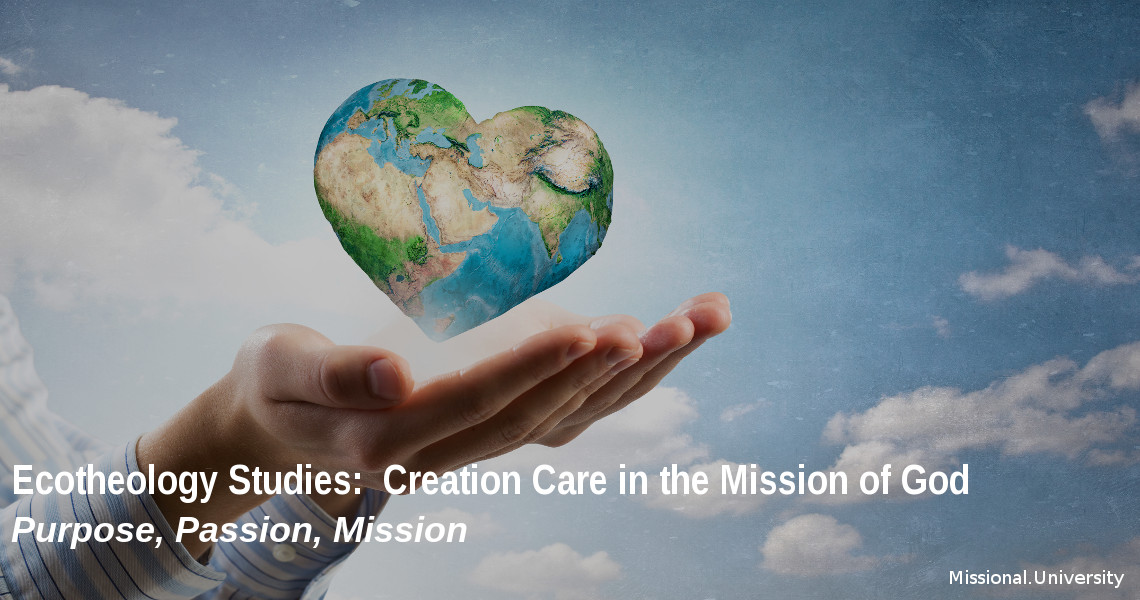 Welcome
The Department of Environmental & Scientific Theology builds on the foundation of biblical studies to develop a theology of creation, including its value to God, purpose, relationship to humans and eschatological future.
Why Missional University
Humans are intimately bound up with the rest of creation. We have been charged with its care, but failed to do so. Non-human creation and human civilisation is under threat. Environmental Theology takes seriously human role and responsibility, our failure, and God's concern for all he has made. The Department of Environmental & Resilience Theology challenges students to consider God's redemptive plan as inclusive of all of creation, and to combine a scientific understanding of the issues with a biblically-informed worldview. Students are equipped to engage creatively in holistic mission that reconciles people with God, each other, and the non-human creation.
Course and Program Characteristics
Environmental & Scientific Theology studies at Missional University are based on the six core values of the University:
Biblically Based:
The Department assumes that our worldview and values should be biblically informed, shaping how we frame problems such as environmental degradation, and our failure to carry out the biblical mandate to care for creation.
Missionally Driven:
Environmental & Scientific Theology assumes that God cares for all that he has made, and wants to redeem all that he has made. It acknowledges that part of repentance and discipleship is turning from behaviours that are destructive of our relationship with God, each other and the non-human creation. Ecotheology teaches that all things have a future in God, and it is part of the human vocation to rule wisely while waiting for the return of Christ.
Interculturally Focused:
Environmental theology recognises that different cultures are shaped by their environment, have different ways of relating to the surrounding creation via cultural practices, agriculture, etc. The study of Ecotheology will prepare students to adjust to new environments and cultures, and to engage creatively in the problems different cultures face as part of being reconciled with their creator and the local creation in which they live.
Contextually Informed:
Human beings are not disembodied souls, but live in a physical context. The Department recognised that our embodiedness in a time and place where ecological crises exist require us to contextualise the gospel to address these concerns. The Department also recognises that ecological issues vary around the world and seeks to explore how the local environment presents unique challenges for mission.
Practically Minded:
The Department seeks to help students to integrate ecotheology with environmental studies, ecology & biodiversity studies, global healthcare and population studies, and geospatial studies in order to better adjust to life in the service in the mission of God. It also seeks to develop practical ways in which to engage in creative mission which makes disciples, cares for people's needs and cares for the creation.
Experientially Transformed:
The study of environmental theology is not a purely theoretical area of study. It is expected that students will make lifestyle changes in response to studying the ecological issues that the world faces. Students should also look for opportunities to engage in ecomission in their local context.