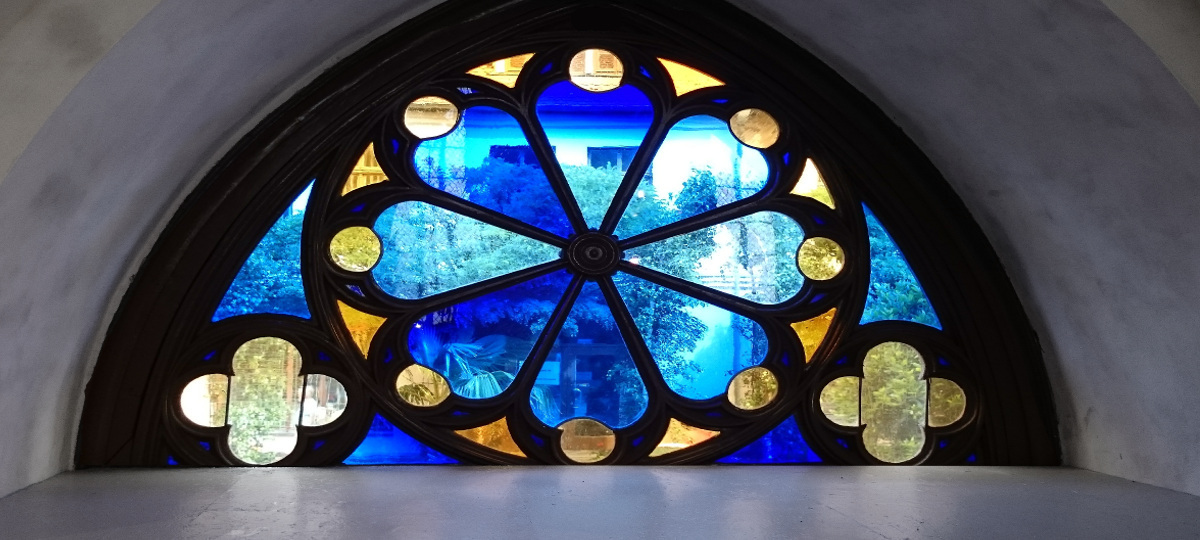 FREE GIFT FOR ATTENDING
BIG FRIDAY VIRTUAL TOUR
After the event, participants will receive instructions on how to download the ebook totally free.
Big Friday Tour Dates
Contact Information
Dr. Hughson Ong
Academic Dean
Office: 803-618-1328 ext 700
Email: hong@missional.university
Schedule Video Conference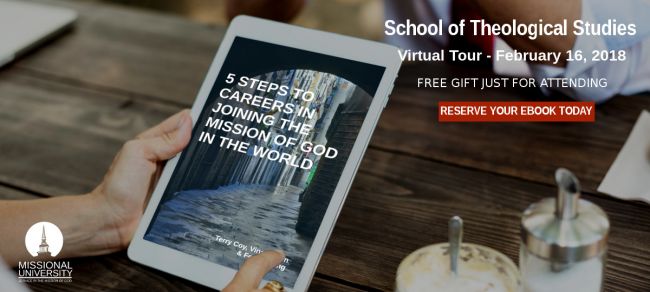 Big Friday STS Virtual Tours
Big Friday Virtual Tours occur on designated Fridays throughout the year. Big Friday offers a comprehensive overview of the School of Theological Studies Practice and will typically include a welcome from the dean, a faculty question and answer panel, and virtual tour led by faculty in specific departments, majors and programs. The online sessions begin promptly so you will want to join the online event at least 10 to 15 minutes in advance.
Agenda
1:30 to 1:45 pm (EST / UTC -5) -- Welcome from the Dean
1:45 to 2:00 pm (EST / UTC -5) -- General Overview of the School of Theological Studies
2:00 to 2:30 pm (EST / UTC -5) -- Question and answer panel with faculty
2:30 to 2:45 pm (EST / UTC -5) -- Short break
2:45 to 3:15 pm (EST / UTC -5) -- Faculty tours of departments, academic levels or programs
3:15 to 3:30 pm (EST / UTC -5) -- Study Beyond: practicums, internships, research, capstone
3:30 to 3:45 pm (EST / UTC -5) -- Overview of the admissions process & financial aid
3:45 to 4:00 pm (EST / UTC -5) -- Wrap up by the Dean
Who Should Attend?
Prospective students for each of the academic levels and programs taught in the School of Missional Practice:
Dual Enrollment Academy (rising juniors and seniors and their parents)
Associate Degree Programs (high school students and their parents entering college)
Bachelor Degree Completion Programs (rising college juniors interested in transferring and those with previous college credit who desire to complete their bachelor degree)
Master Degree Programs (college graduates interested in graduate programs)
What Program Areas Will Be Discussed?
Biblical Studies
Missional Theology
Early Christian Mission
Moral Formation & Social Ethics
Public Theology & Applied Ethics
Contextual Theology
Cultural Theology
Ecotheology Studies
School of Theological Studies Welcome Center at our Administration Center. Once you register for the event, you will receive an email with instructions on how to log into our Video Conference Room.
How?
Register for Spring-Summer 2018 STS Big Friday here:
March 30, 2018

May 11, 2018

June 22, 2018
You will receive a confirmation sent to the email provided on your registration within 24 hours. Please check spam folders if you have not received it.