DEPARTMENT OF ECOTHEOLOGY STUDIES
Explore Ecotheology Studies
Undergraduate Studies
Undergraduate Certificate
Bachelor of Theological Studies
Graduate Studies
Graduate Certificate
Master of Theological Studies

Ecomissiology in Global Cultures
Resources
Resources
University Resources
News and Calendar
Course Descriptions
Undergraduate Programs
Graduate Programs
Contact Information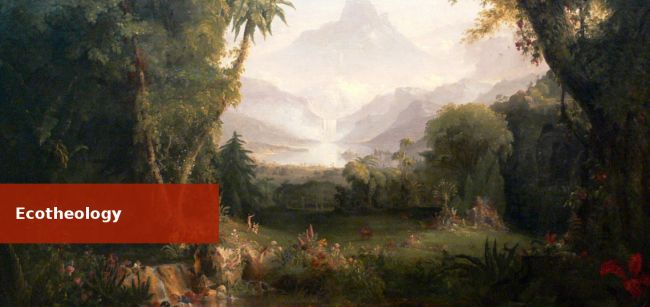 About the Department
The Department of Ecotheology Studies will prepare students to engage in holistic mission that calls humans to repentance, being reconciled with God, each other and the creation. The courses give students an ecologically informed understanding of the problems we face, and technical approaches to take. The courses will also give students a thorough grounding in Scripture to understand the current ecological crisis. The faculty represent a blend of theological and ecological understanding.
Areas of Study
The Department of Ecotheology offers courses in:
Ecotheology. Students develop a deep biblical understanding of how creation is important in the drama of Scripture, and how humans have a responsibility to care for it.
Ecomissiology. Students develop a theological, ecological and practical understanding of how to engages in ecomission, caring for human needs and the integrity of creation.
Learning Outcomes
Students who successfully complete the programs in the Department of Ecotheology are able to do the following:
Demonstrate an understanding of how the earth system works, how humans rely upon and are affected by it, and how humans have disrupted it and the theological implications of these realities.
Articulate a biblically based ecotheology and ecomissiology, including being able to argue against views that diminish the role of the bible or human beings in creation care.
Be equipped to engage in the mission field by being better prepared to adapt to new environments and cultures.
Be able to creatively engage in ecomission in a way which is compelling to nonbelievers, practically focused and biblically informed.