DEPARTMENT OF CULTURAL STUDIES
Explore Cultural Studies
Academic Programs
Masters Degrees
Doctoral Degrees
Course Descriptions
Undergraduate Courses
Graduate Courses
Resources
Contact
Calendar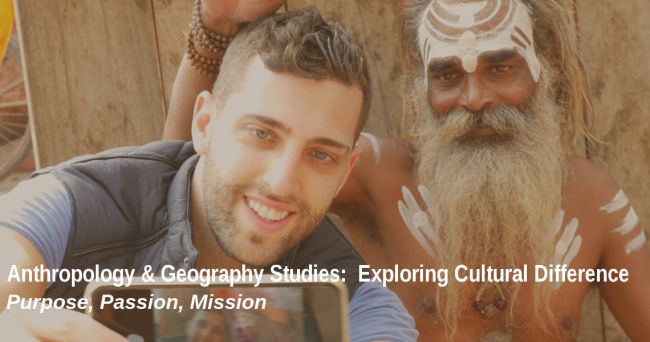 Welcome
The Department of Cultural Studies prepares students for Christian service in settings in the US and across the globe. Students study human cultural diversity in a holistic perspective and learn practical skills that allow them to work with people of various cultural and social backgrounds in diverse contexts and in fields that rely heavily on cross-cultural communication.
Why Cultural Studies?
Today's society is culturally and demographically more diverse than ever. The Christian message is always embedded in particular cultural and historical contexts and in order to be communicated effectively it needs to be "translated" into the notions and perspectives of those who may receive it. The goal of anthropological knowledge is to build bridges of understanding between cultures. By looking at people's ideas about time, space, family and kinship, economy, sustenance, politics and power, healing and health, art, play, and religion, anthropologists are able to understand differences and similarities between human beings as they have been created by God. This understanding is essential to meeting people as Christ did: in their own environs and circumstances
Why Missional University?
Cultural Studies at Missional University are based on the six core values of the University:
Biblically Based:
Cultural anthropology at Missional University is committed to creating cultural literacy among students and preparing them to reach the peoples of "all nations" (Matthew 28:19) with the gospel of Jesus Christ in culturally appropriate ways.
Missionally Driven:
The main goal of cultural anthropology and geography at MU is to teach students how to appreciate the diversity of cultures and encourage them to apply anthropological knowledge in the mission of God.
Interculturally Focused:
Cultural anthropology by its nature is intercultural as it uses cross-cultural and ethnographic approaches to describe and explain how cultures work.
Contextually Informed:
Cultural anthropology examines theories and ethnographic case studies in the contexts of western and non-western cultures.
Practically Minded:
Cultural anthropology at MU combines theories and applications of anthropological knowledge in the ministry of peoples of diverse ethnic, racial, religious, linguistic, and socioeconomic backgrounds.
Experientially Transformed:
The courses on cultural anthropology engage students in the ethnographic analysis of contemporary cultures. Learners will have opportunities to communicate with people of different cultures, examine relevant case studies, and watch ethnographic documentary films. Some courses are designed to have an internship and field school opportunities so that students will gain experience of real life.