FREE GIFT FOR ATTENDING VIRTUAL TOUR
After the event, participants will receive instructions on how to download the ebook totally free.
Click on "Schedule Video Conference"
Login as Guest
Scroll down to the calendar and set a time that works for you and the Dean
Contact Information
Academic Dean
Office: 803-618-1328 ext 200
Email:   @missional.university
Schedule Video Conference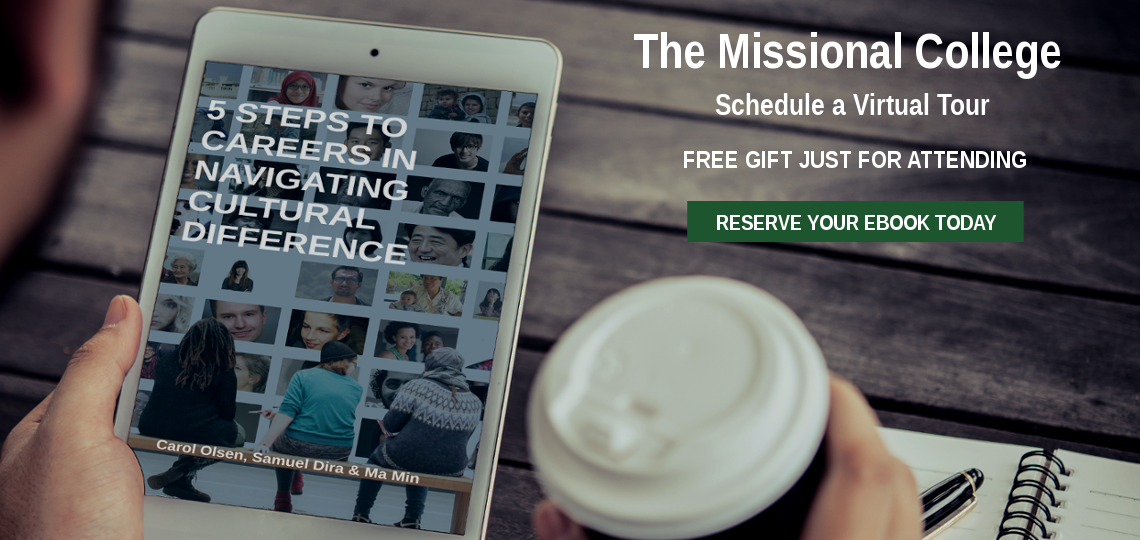 TMC Virtual Tours
TMC Virtual Tours offer a comprehensive overview of The Missional College and will typically include a welcome from the dean, a faculty question and answer panel, and virtual tour led by faculty in specific departments, majors and programs. The online sessions begin promptly so you will want to join the online event at least 10 to 15 minutes in advance.
Sample Agenda
Welcome from the Dean
General Overview of The Missional College
Question and answer with faculty
Faculty tours of departments, academic levels or programs
Experiential Learning: practicums, internships, research, capstone
Overview of the admissions process & financial aid
Wrap up by the Dean
Who Should Attend?
Prospective students for each of the academic levels and programs taught in The Missional College:
Dual Enrollment Academy (rising juniors and seniors and their parents)
Associate Degree Programs (high school students and their parents entering college)
Bachelor Degree Completion Programs (rising college juniors interested in transferring and those with previous college credit who desire to complete their bachelor degree)
Master Degree Programs (college graduates interested in graduate programs)
What Program Areas Will Be Discussed?
Mission Studies
Missional Evangelization
Anthropology of Religion
Africana Studies
Reconciliation Studies
Diaspora Studies (includes Interpreting, Legal Services, TESOL)
World Religions (Buddhism, Hinduism, Islam, Judaism, Folk Religion, NRM)
Where?
The Missional College Welcome Center at our Administration Center. You will receive an email on how to access the Video Conference Room.
How?
Click on the Schedule Tour link, log in as guest, access calendar and set an appointment
You will receive a confirmation sent to the email provided on your registration within 48 hours. Please check spam folders if you have not received it.