DEPARTMENT OF MEDICAL & HEALTH SERVICES
Explore Medical & Health Services
Academic Programs
Masters Degrees
Doctoral Degrees
Course Descriptions
Undergraduate Courses
Graduate Courses
Resources
Contact
Calendar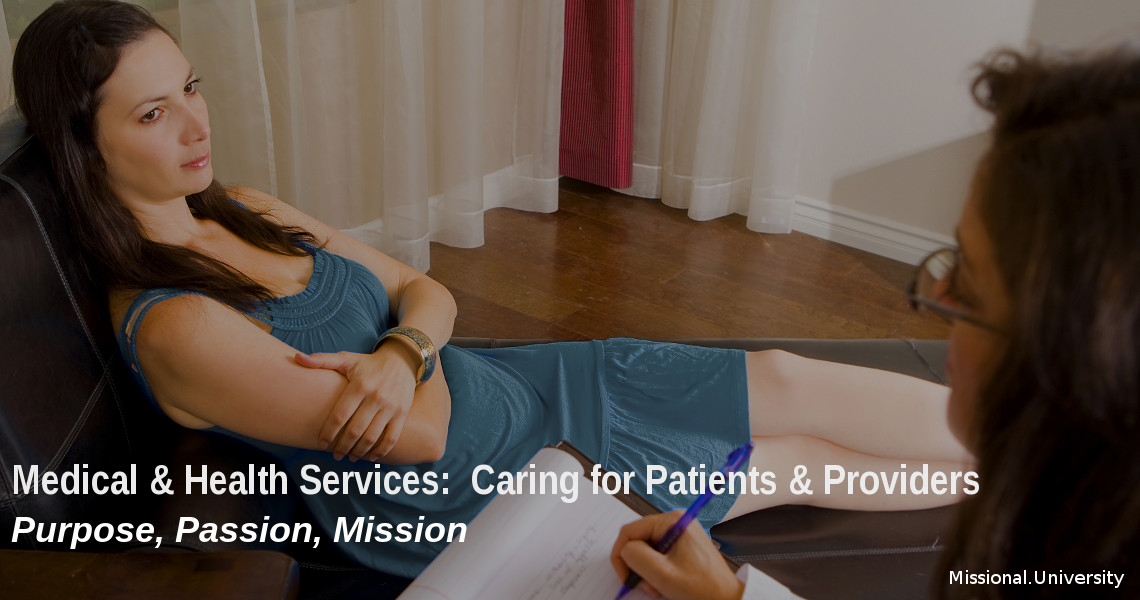 Welcome
The Department of Medical & Health Services provides an integrated approach to health, offering competency-based and practice-focused preparation for successful careers in public health and healthcare. Through a Christian worldview, students will learn to strategically address the health needs of priority populations from the individual to the global level using a variety of health promotion and education strategies.
Why Medical & Health Services?
The Medical & Health Services Department provides students who are interested in creating and growing in health ministry, elements that must be understood and applied such as the basic precepts, requirements, and possible pitfalls when designing a ministry to encourage health & wellness.
Why Missional University?
Medical & Health Services at Missional University are based on the six core values of the University:
Biblically Based:
The Medical & Health Services Department is biblically based on the Christain worldview, which places emphasis on servanthood: the condition of the heart that empowers us to serve others by putting them and their needs first.
Missionally Driven:
Embracing the missional perspective with a commitment to serve, the Medical & Health Services Program provides diverse educational, research, and practice opportunities to enable others to experience the embrace of God through healing—"A faithful envoy brings healing" (Proverbs 13:17).
Interculturally Focused:
Respect for all: The Medical & Health Services Department is commit to instlling in our students the concept of treating all people with dignity and respect, honoring each person, fostering a climate that is open and welcoming, while promoting the university's core values, and celebrating the Creator's diversity in creation and design of all. (James 2:1-4; Proverbs 24:23)
Contextually Informed:
The Medical & Health Services program provides a foundation for medical and health services professionals to serve God by serving and caring for the holistic health needs of others.
Practically Minded:
Medical & Health Services provides practical tools and insights to planning, begining, and growing through the ministry of service. This program also provides adequate interactive activities for the student to discover and develop a customized ministry practice along with appropriate self-care plannings etc.
Experientially Transformed:
Medical & Health Services program is committed to assisting students in serving responsibly in local, global, religious, and professional organizations and communities in the spirit of humility and cooperation, building collaborative relationships, fostering leadership qualities in others, and contributing the knowledge, skills, and resources for the common good. (Mark 10:42-45)