Faculty & Staff
Administration
Departmental Faculty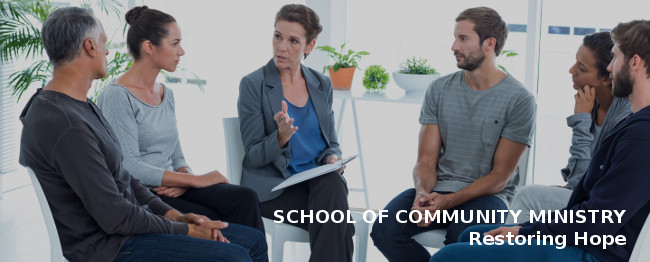 Our Faculty
The faculty of the School of Community Ministry are deeply committed to participating in the mission of God through serving people at their point of need.  As academic practitioners, each faculty person not only knows their subject areas, but have actively served in community service. Community Ministry is all about merging faith and service with vulnerable populations, perpetrators and victims, and those with health issues.  The faculty teach with the objective of seeing personal and spiritual transformation of people and places.
The Center for Community Ministry
The Center for Community Ministry brings faculty, students and affiliate community service practitioners together to reflect on issues faced across in communities across the globe. The center offers webinars and online symposiums and also produces both practical publications and academic works on issues related to community ministry.
Faculty Profiles
Please choose from the menu at the left for a complete list of faculty and staff and click on the link to read their profile.
Faculty by Department
Department of Pastoral Care & Chaplaincy
Department of Community Transformation
Department of Criminal Justice & Public Safety
Department of Medical & Health Services