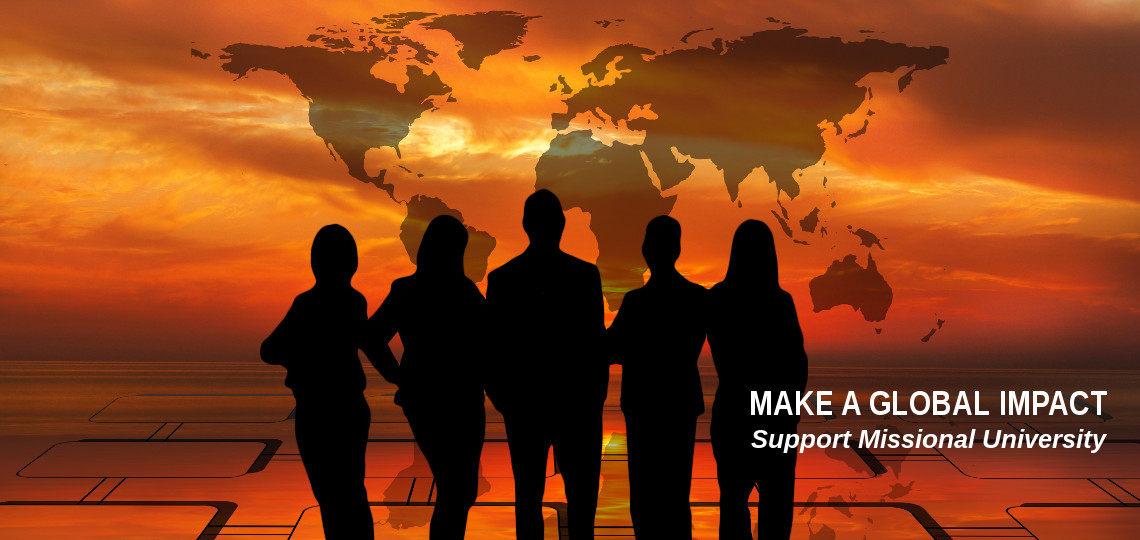 Join in the Mission of God at Missional University
"There are three stages to every great work of God; first it is impossible, then it is difficult, then it is done."
― James Hudson Taylor, missionary to China and founder of the China Inland Mission
Philanthropic support for Missional University is a critical component to enabling the global faculty of Missional University to equip students from across the globe to serve in the mission of God in their neighborhoods, communities, cities and countries.  Every gift to Missional University makes a difference in the lives of students, faculty and staff. Your generous support is essential to growing the missional movement, equipping grassroots leaders, recruiting and retaining outstanding faculty and maintaining affordable tuition.
Help Us Provide Solutions to Inquiries Like These:
From Tanzania
SIR i love to be your student, but i am a missionary from Nigeria to Tanzania with limited financially, please sir, is there anyway i can be assisted to be one of your student sir?
From Cameroon
Greeting Sir. I am a Cameroonian by nationality. Can we apply for master program? Sir any scholarship program for international students?
From Philippines
An inquiry: How does your school program run? And in case how to avail your program, is there financial obligation or regs & tuition fees from our part? from Philippines. thanks God bless
From Philippines
Good evening missional university! I just wanna inquire about your online study? And how to register? Thank you and God bless. By the way im from Philippines.
From Nigeria
Shalom please give me info courses offered. I have a bachelor of theology. Do you offer Masters to Doctorate?
From South Africa
Dear Sir or Madam I'm interested in joining this University as a student. Can you please send me the details? I am interested in church planting.
From Ethiopia
I wish to be a student of missional university, Blessing in the word of God is the end lf all blessings. Please men of God can you tell me about your missional university.