Research Areas of the Institute for the Study of Religion
Institute Research
Ongoing projects serve in the Institute's mission:  
1.  Title:  Folk Islam in the 21st century:  A study in the changing ethos of Islamic animism in the face of rising Islamic radicalism and the struggle for the identity of Islam    
2.  Title:  Word studies in the Qur'an dealing with issues related to:
a. Hypocrisy/Excommunication
b. Knowing God in the Qur'an.
c. Ishmael and Isaac in the Qur'an
d. The Word (Kalima) of God in the Qur'an.
3.  Title:  Insider movements in the Taoist and Buddhist Environments in China: A historical study on syncretism in the early church and the Church of the East's efforts to adapt to the Chinese environment in the 6th-11th centuries.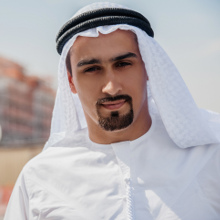 Institute for Study of Religion
ISR Faculty, Staff & Associates
Contact Us:
Dr. David Cashin Lead Professor
Institute for Study of Religion The Missional College @ Missional University
dcashin@missional.university