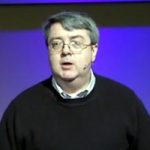 Dr. Curt Watke
Missiologist
President, Missional University
Executive Director, Missional International (formerly IICM)
As a North American missiologist, he has a passion for equipping churches to reach diverse people groups across North America. He has developed cutting edge contextual resources for helping churches connect with the cultural groups in their communities. He specializes in helping churches to develop missional strategies to reach, disciple, and congregationalize people from the ethnic, lifestyle, lifestage, and religious groups in their area.  He has served churches in pastoral ministry in Georgia, Virginia and Pennsylvania and trained church planters who started postmodern Anglo, Mandarin, and Portuguese-language churches in Canada. He has trained pastors on three continents, holds two masters degrees and a doctorate (PhD) with a double major in both missiology and in evangelism.  He has conducted sociocultural research in both the United States and Canada; served as a professor of Evangelism & Church Planting at Prairie Bible College and Graduate School in Alberta, Canada and has taught at five other seminaries and graduates schools in the United States and Canada including Southeastern Seminary, Southwestern Seminary, Golden Gate Seminary, Biblical Seminary and Heritage Baptist Seminary (Canada).
Dr. Ed Docampo
Missiologist
Associate Director for
Intercultural Ministries
Dr. Ed Docampo serves at IICM as Associate Director for Intercultural Ministries. In this capacity he leads the Intercultural Ministries Group who works with culturally diverse Pastors and lay people in the development of local missionary teams who penetrate specific cultural groups in their communities. Before joining IICM, Dr. Docampo served with the North American Mission Board in mission strategy development, as the Executive Director of the Greater Orlando (FL) Baptist Association, as Associate Director of the Language Church Starting Department of the Home Mission Board, as the Director of Language Missions and Men's Ministry for the Baptist Convention of New England, and as a pastor in New Orleans and Fort Worth. He has also served the United States Army as a Chaplain serving two tours of duty in Afghanistan. Dr. Docampo has a BS in Management from the University of New Orleans, an MDiv and a MRE from Southwestern Seminary, and a DMin in Cross Cultural Ethnic Missions from Golden Gate Seminary.
Dr. Sam K. Formby
Assistant Profesor
Walker College of Business
Appalachian State University
Dr. Sam Formby is an Assistant Professor in the Computer Information Systems Department of the Walker College of Business at Appalachian State University in Boone, NC. His teaching interests primarily include: Supply chain management, Operations management, and Project management. His research interests primarily include: Supply Chain and Supply Chain Risk, Causality of adverse events in operations, Operations and project risk management, Project management, Operations complexity, and Operations change management.
Prior to joining Appalachian State University, Dr. Formby spent more than thirty years in industry assignments with project management, engineering, applied R&D, and operations management responsibilities. Twenty-six of those years he was in management. Dr. Formby has maintained Senior Member status within IEEE (Institute of Electrical and Electronic Engineers), and serves on their committee for program accreditation. In conjunction with his IEEE responsibilities, Dr. Formby is a program evaluator for ABET (Accreditation Board of Engineering and Technology) and reviews both national and international engineering programs for accreditation. Dr. Formby has also been an active member in the Project management Institute as a Certified Project Management Professional (PMP) and in the Decision Sciences Institute.
Sam is a deacon at First Baptist Church, North Augusta, SC and has taught an Adult Sunday School class that studies through the Bible in a year for more than twelve years.
Robert M. Oswald, II
Certified Public Accountant
North Augusta, SC
Robert Oswald has served as a Certified Public Accountant since 1985. Previously he was the Vice President of Palmetto Security Services and served on the City Council of North Augusta. He is active in serving on the boards of several non-profit organizations including serving as: treasurer of Laces for Love and for the Paul Knox Educational Foundation and chairman of the finance committee of First Baptist Church of North Augusta. He has been a member of the Chamber of Commerce, Lions Club, and served as an advisor to the Ronald McDonald House in Augusta, GA. He has taught as an adjunct professor at Augusta Technical College. He graduated from Augusta State University with a B.A. in accounting and has completed additional studies at Louisiana State University and MBA courses at Augusta State University and the University of South Carolina.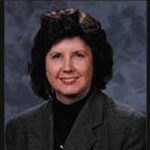 Margaret Slusher
Conference Speaker/Trainer
LEADPlus
Margaret Slusher is a professional trainer, coach and owner of LEADPlus where she conducts conferences on coaching, conflict management, communication and other leadership issues. Previously she served as the Director of Church Planting for Leadership Network, in the Associational Strategy Group at the North American Mission Board, and at Noonday Baptist Association, Marietta, GA. She has a Master of Science degree in Conflict Management from Kennesaw State University and is completing a PhD in Conflict Management from Kennesaw State University.